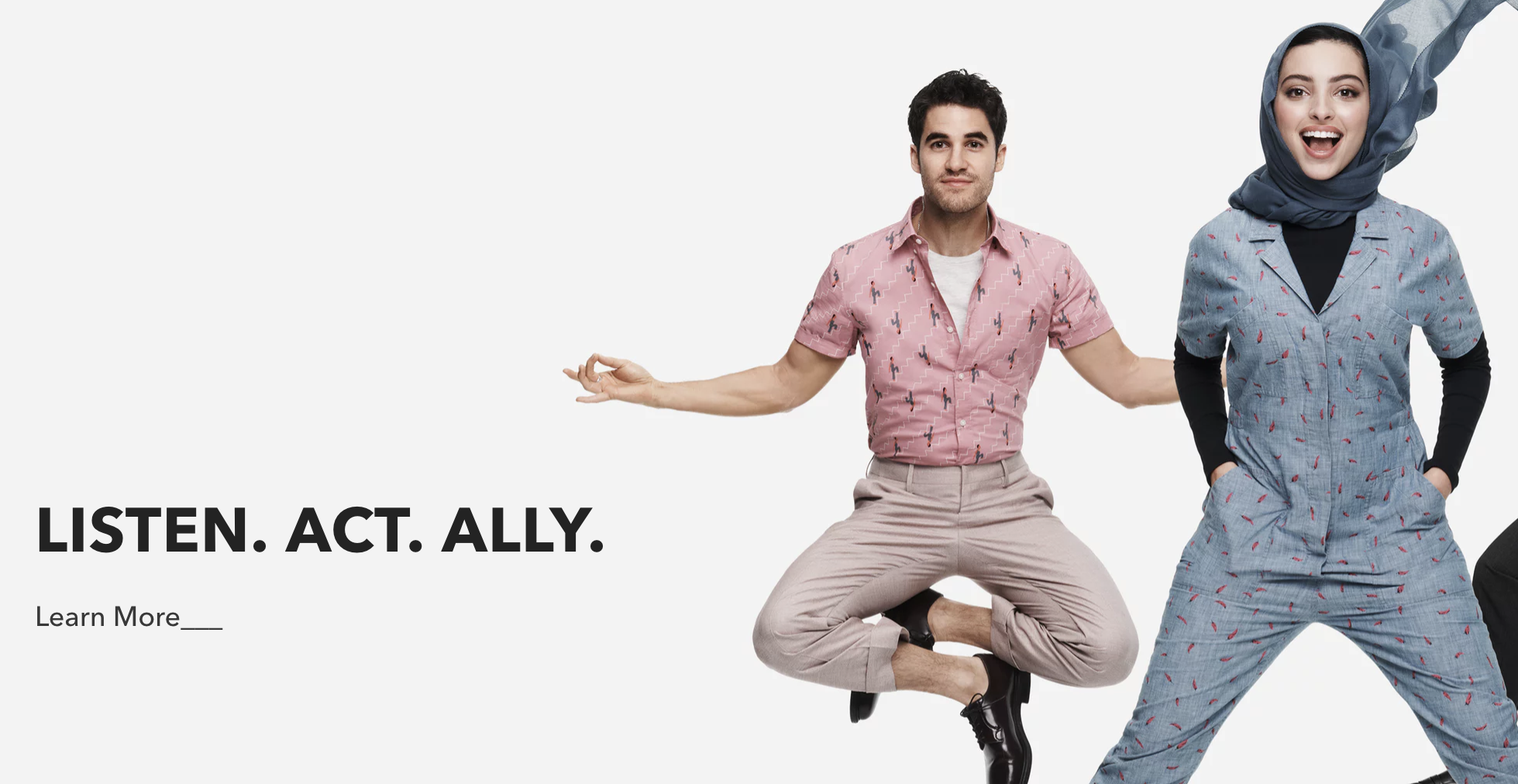 This International Women's Day – Friday, March 8 – Equimundo is pleased to partner with Bonobos, a male clothing brand in the United States, by carrying out research to understand and provide guidance for how men can become better allies and partners with women for gender equality.
As part of this collaboration, on March 8, Equimundo will launch the results of a national, US study which explores women's and men's perceptions about gender roles and expectations – at work and at home – and identifies, from women's perspectives, how men can become better allies and partners in ending discrimination and achieving equality. The initial research findings have already informed a male allyship guide, "8 Steps Men Can Take to Support Gender Equality," available on the Bonobos website.
Bonobos – as a part of this partnership – is also generously donating a percentage of the proceeds from their Women's History Month clothing collection to support Equimundo's work to promote gender equality and create a world free from violence in the US and globally.
Equimundo will use these resources to support ongoing work, alongside partners, to engage teenage girls and boys, and young women and men, through Sisterhood 2.0 and Manhood 2.0 programming. On International Women's Day – and every day – we believe that bringing young people together to question and challenge gender stereotypes, to listen to one another, and to provide the space and guidance to build key skills to establish healthy, respectful relationships, is a critical part of achieving gender equality for the next generation.