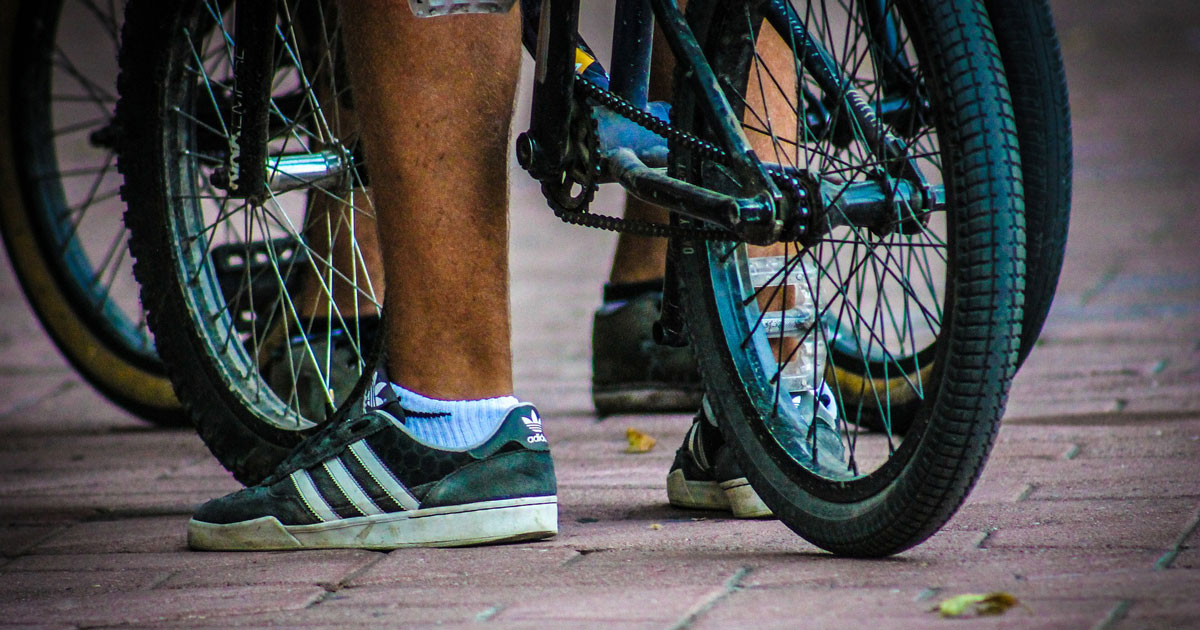 Equimundo and the University of Pittsburgh are pleased to announce the launch of Manhood 2.0, a gender-transformative curriculum and community-based program for adolescent boys and young men (ages 15 to 24) in the United States.
Conventional ideas about "what it means to be a man" usually stem from rigid ways of looking at people, including at their sexuality, and at their attitudes and behaviors. Most messages directed at boys about growing up to be "real men" push them toward aggressive or violent behaviors based on anger and away from caring, compassionate behaviors rooted in empathy and solidarity. These ideas can negatively impact men's and boys' wellbeing and relationships; however, few existing initiatives aim to change them by addressing divisive gender roles and power dynamics.
Manhood 2.0 is designed to engage young men in questioning and challenging harmful gender norms, and it ultimately aims to transform them. With the goal of reducing sexual violence and dating/relationship abuse, Manhood 2.0 encourages adolescent boys and young men to understand themselves in their own diversity. Participants meet in a safe environment and work together to develop relationships based on consent, respect, and the right to sexual health. They are encouraged to talk about gender beyond the rigid divisions of male and female and to consider and value other gender expressions.
The initiative is an adaptation of Program H, an evidenced-based program launched by Equimundo and partners in 2002, which has since been used in more than 22 countries around the world and rigorously evaluated in nine. The Program H methodology combines group education sessions with youth-led campaigns and activism. It has become a leading curriculum for men and boys, targeting the intersection of gender norms and well-being.
As part of a four-year project supported by the Centers for Disease Control and Prevention (CDC), researchers at the University of Pittsburgh worked with Equimundo to adapt the Program H curriculum for high-school-aged boys from socially disadvantaged neighborhoods in Pittsburgh, PA, who are mostly young men of color.
Manhood 2.0 has been rigorously evaluated in the city since 2015. After the adaptation process, 16 socially disadvantaged neighborhoods in an urban community in Pittsburgh were randomly allocated to receive either the intervention (the Manhood 2.0 curriculum) or a control (a job-skills program). The intervention will be evaluated in 2018 for its impact on increasing understanding of gender norms and harmful stereotypes and reducing dating violence among adolescents.
Manhood 2.0 acknowledges that it is during adolescence that many young men: (1) develop and demonstrate critical-thinking skills; (2) experiment with intimate and sexual relationships; (3) create and define norms of masculinity for themselves and their peers; and (4) develop attitudes and practices related to health that many carry with them into adult relationships.
The Pittsburgh intervention of Manhood 2.0 is supported by community partners such as the YMCA, the National Urban League, and other youth-serving agencies. Community partners in Pittsburgh reach out to young men to engage them in the program, while college students trained by Equimundo serve as facilitators for the intervention.
Manhood 2.0 is filling the gap in evidenced-based programs for men and boys that prevent violence by transforming traditional gender norms, in Pittsburgh. It is also in the process of being adapted for implementation in the metropolitan Washington, DC area, in partnership with Child Trends and the Latin American Youth Center.
For more information about Manhood 2.0, contact Jane Kato-Wallace, Director of Programs at Equimundo.