This June, Equimundo launched the 2023 edition of our
State of America's Fathers
report during the Congressional Dads Caucus' week of action for Father's Day.
During a press conference and event with the Dads Caucus, where we were joined by Speaker Nancy Pelosi, and a roundtable discussion hosted by Second Gentleman Douglas Emhoff and Congressman Jimmy Gomez, Chair of the Dads Caucus, we shared insights from the State of America's Fathers report and advocated for paid parental leave, investments in maternal health, access to affordable child care, and involved fatherhood to make this country work better for working families.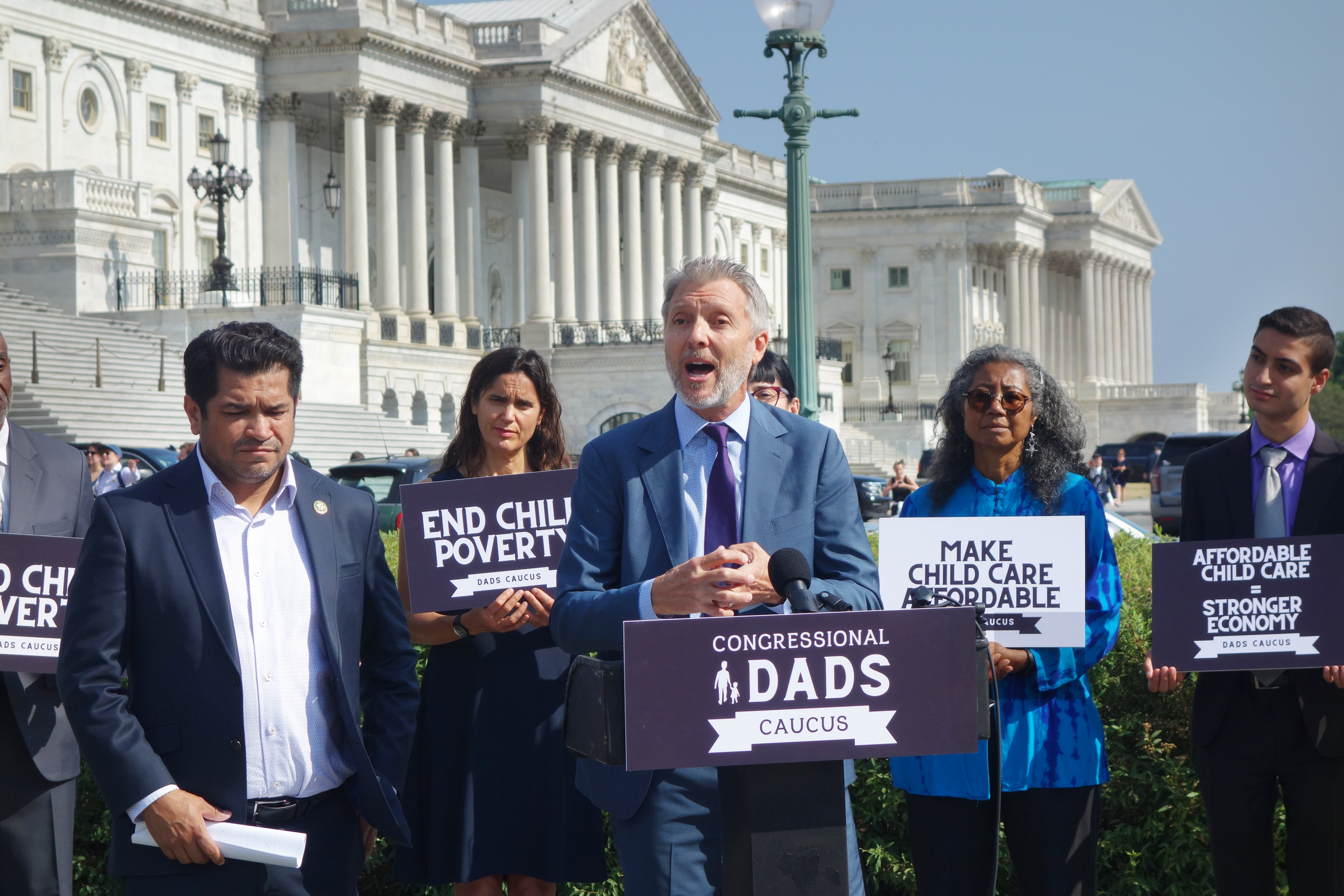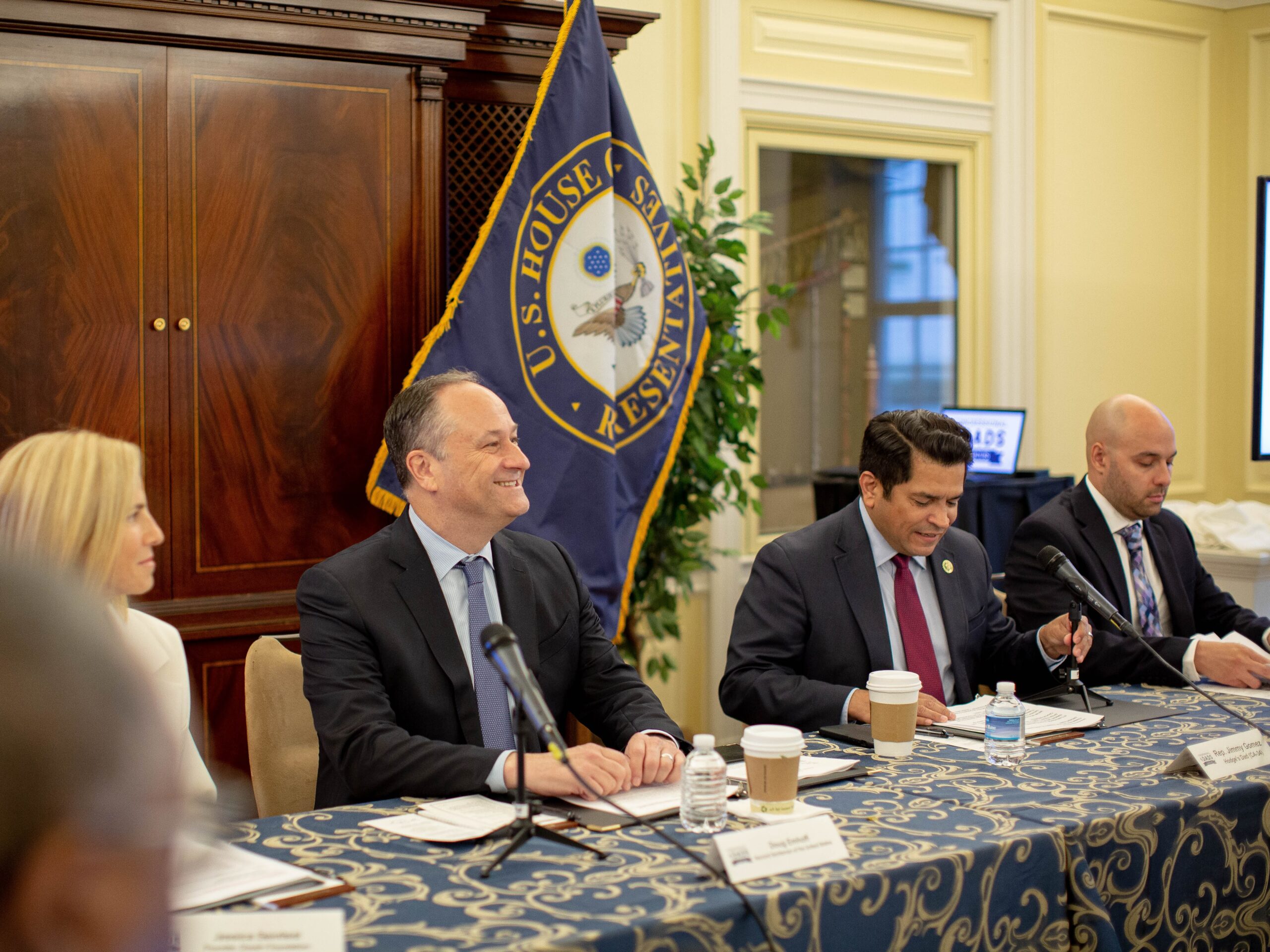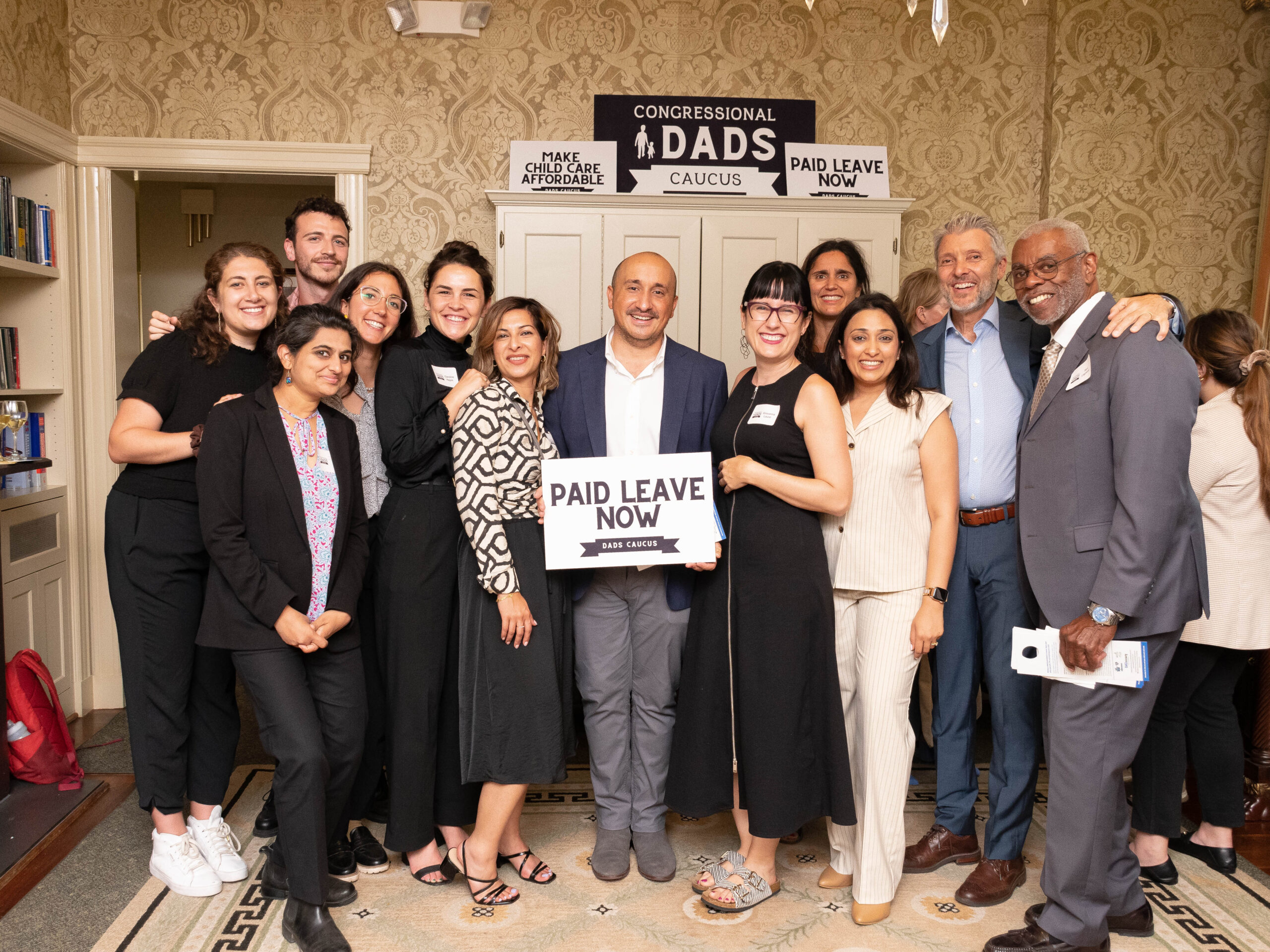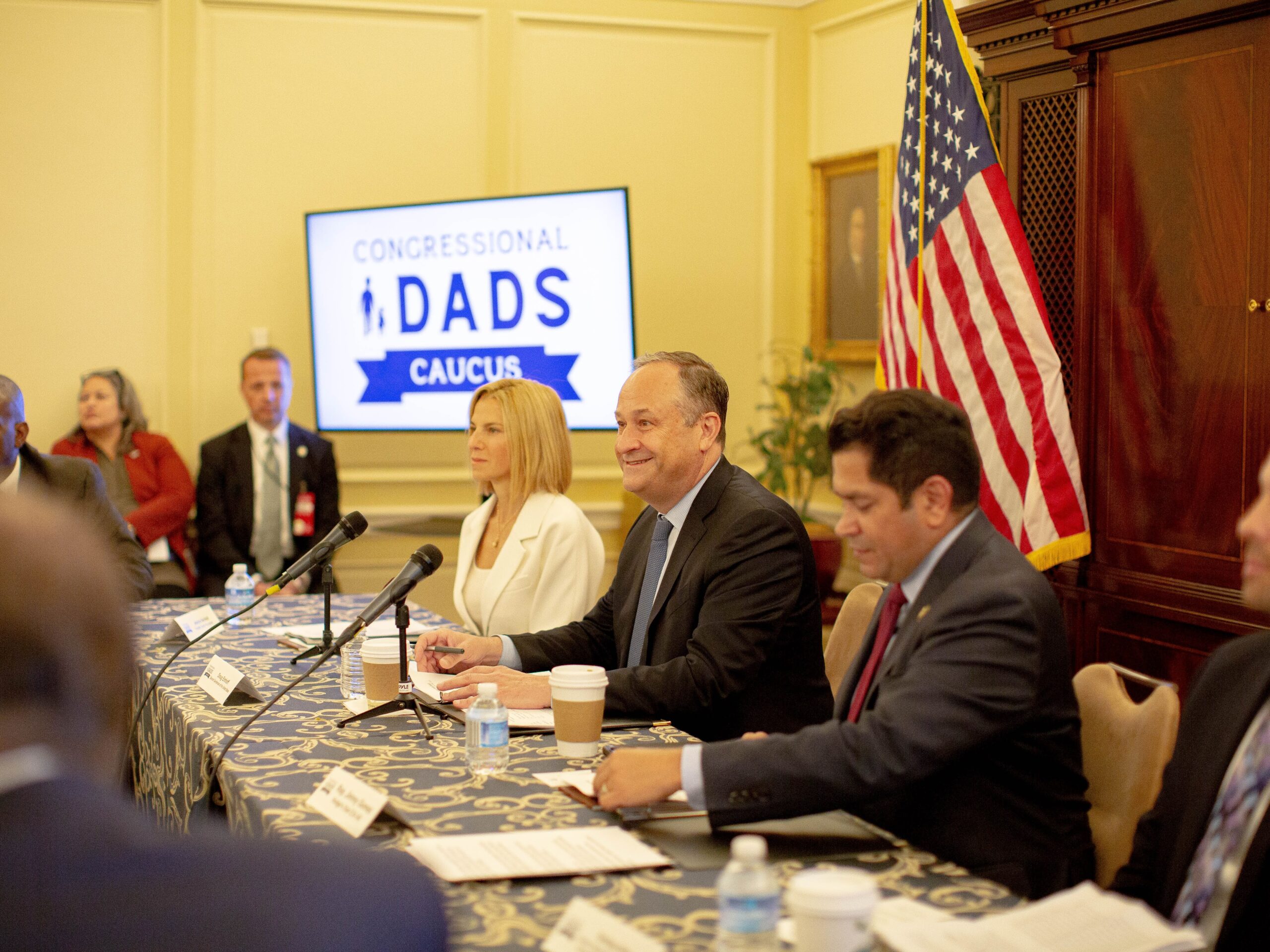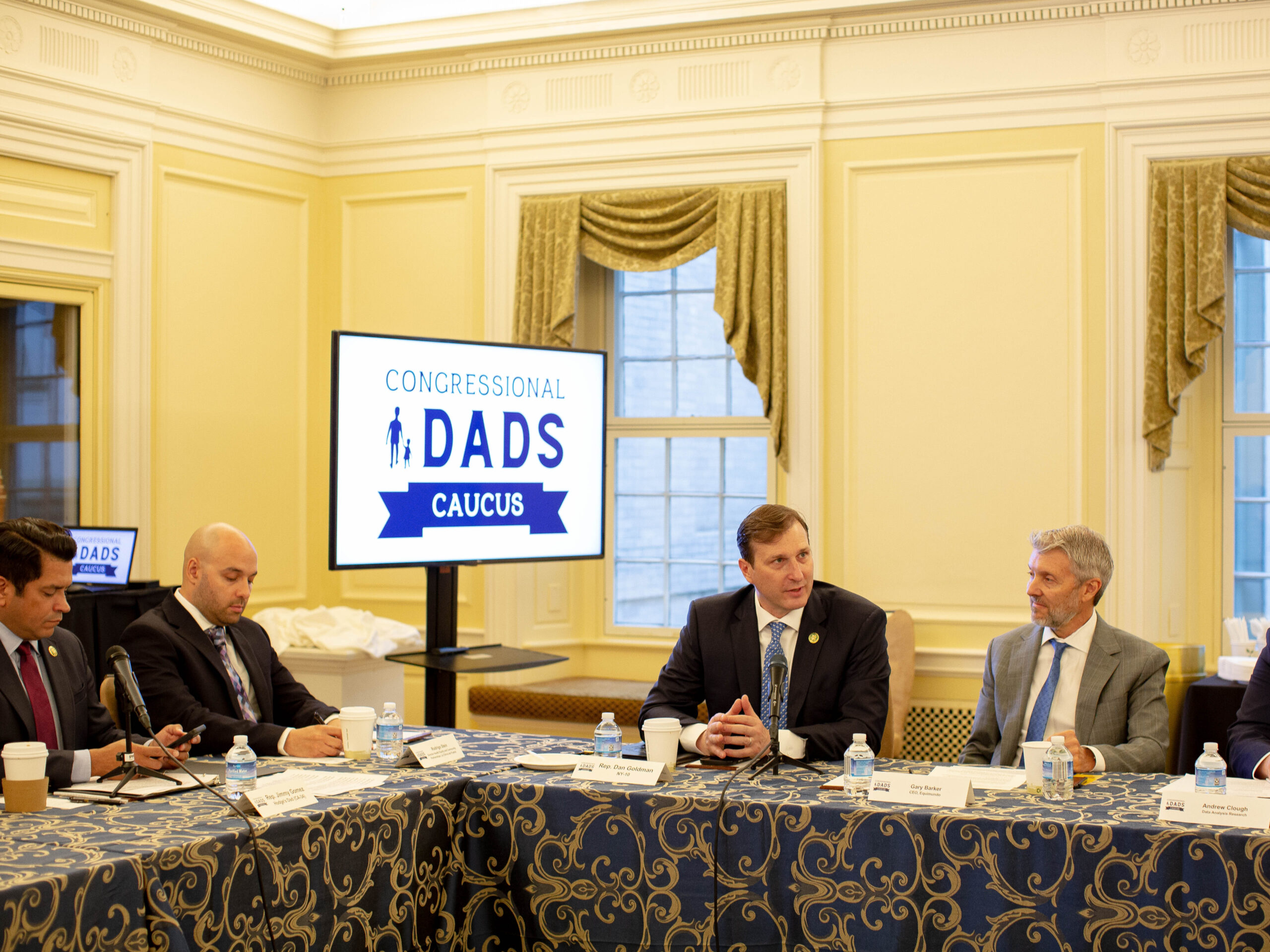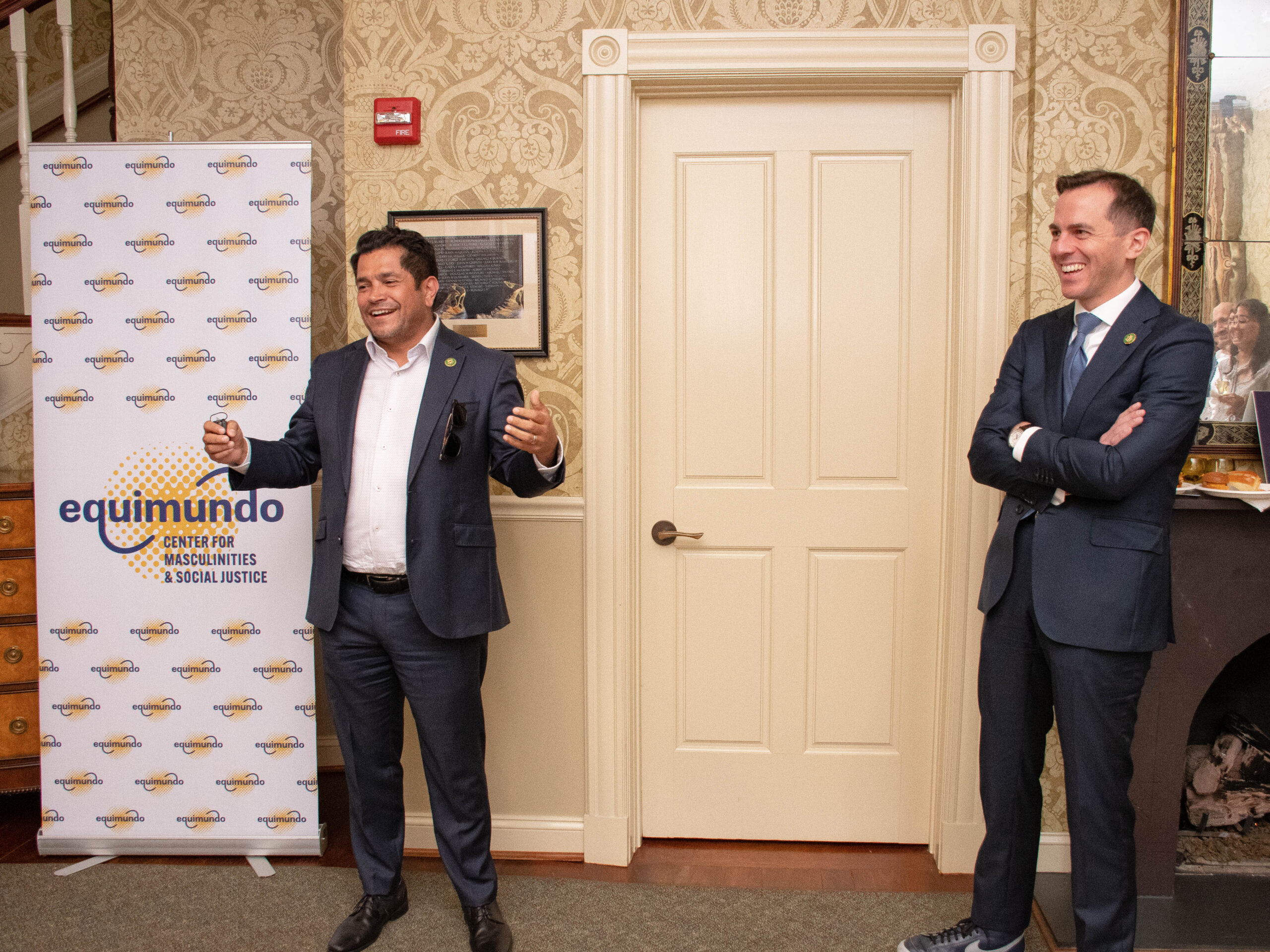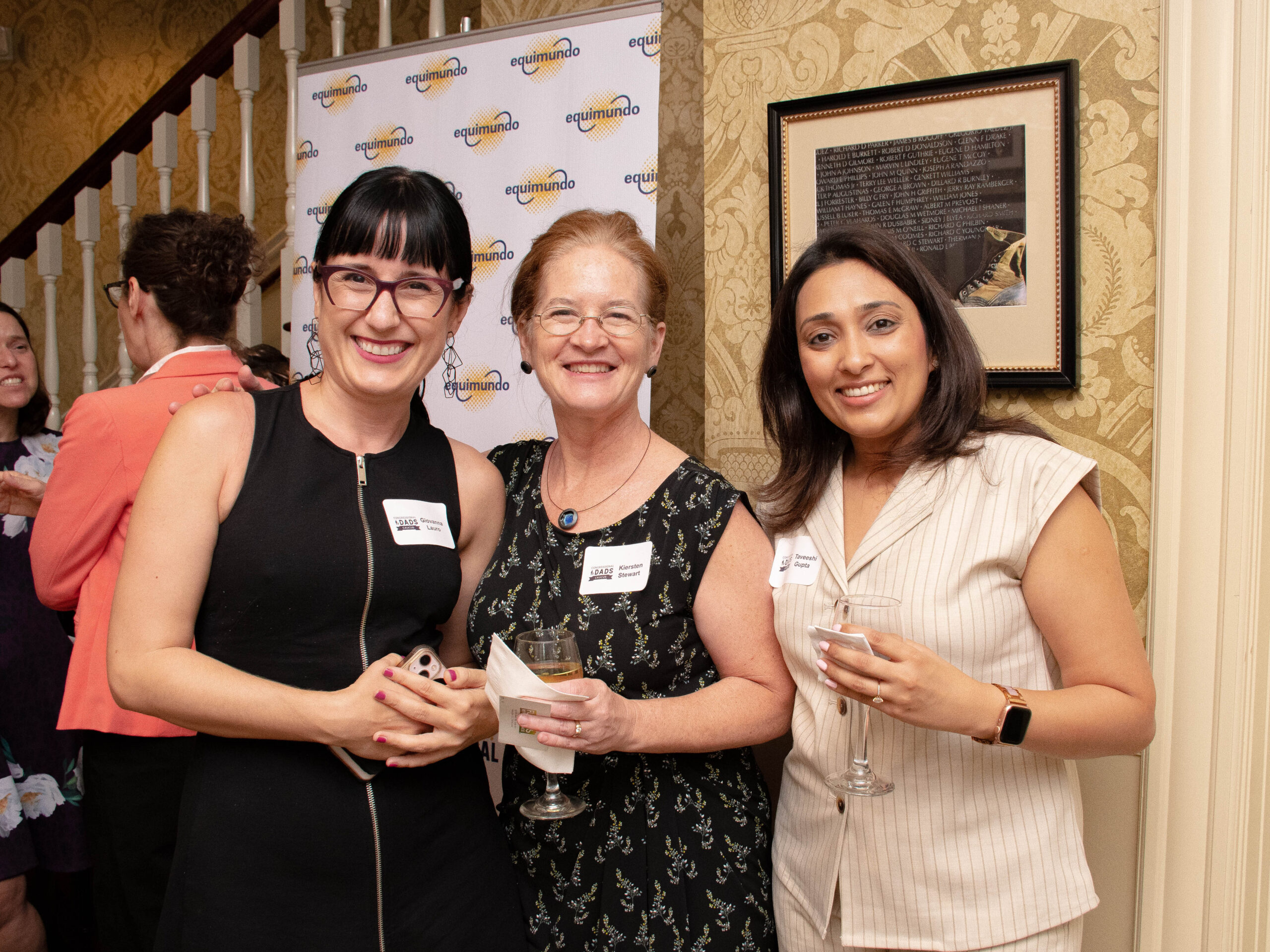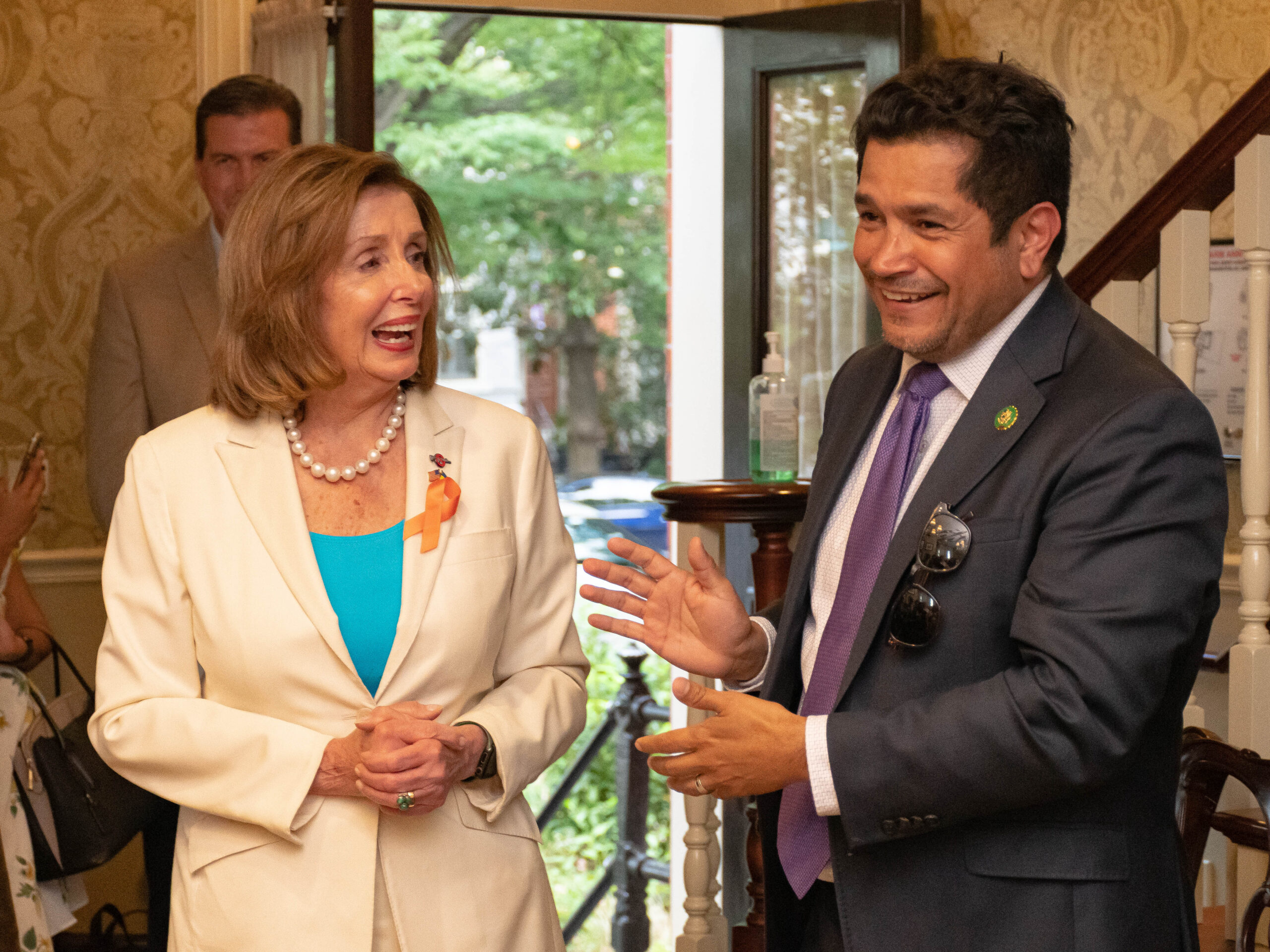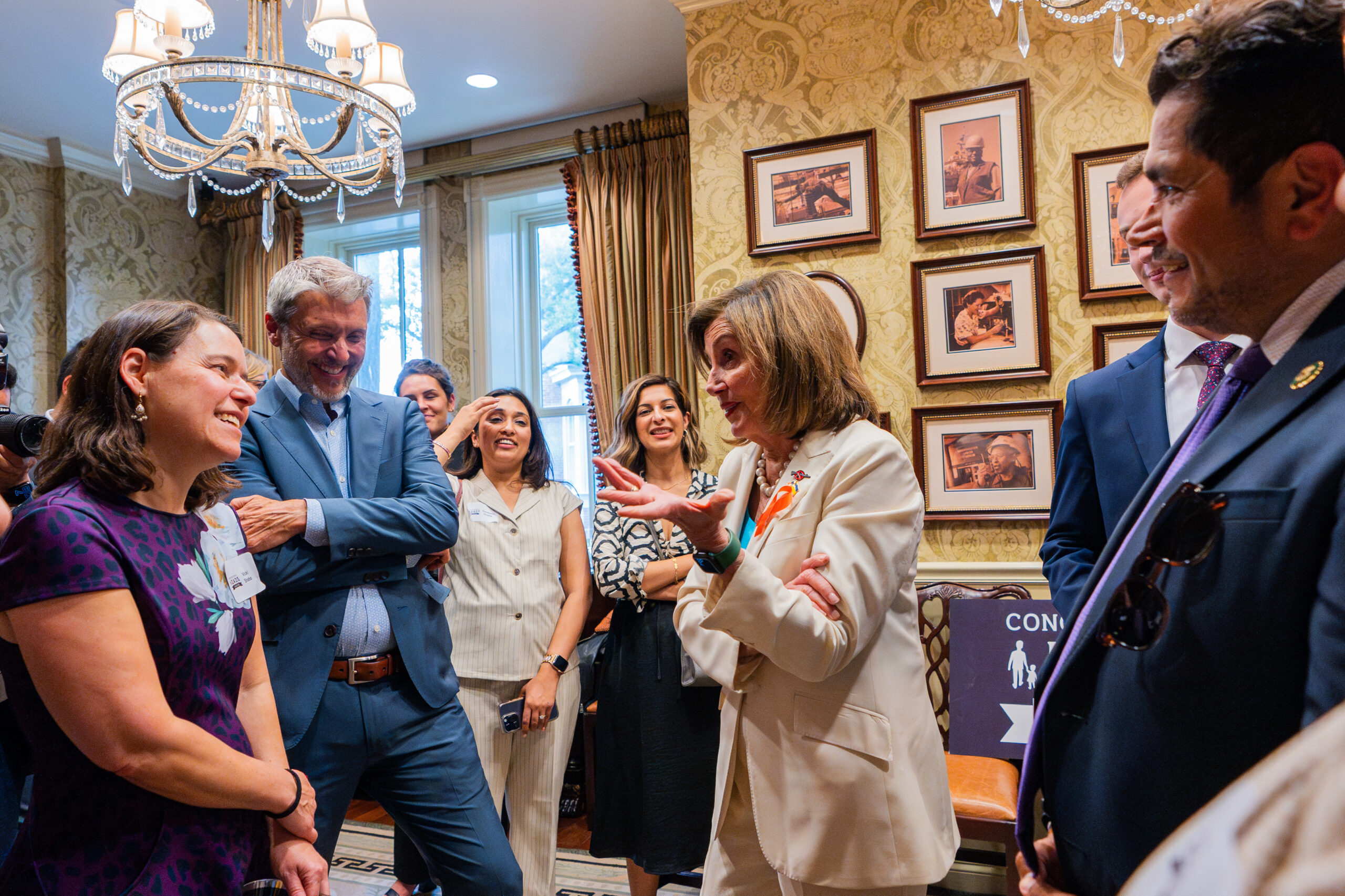 About
State of America's Fathers:
Men in the US want to care, and they are doing more of the care work than ever before. This study and report start from the belief that empowering and supporting men to be caregivers is necessary for all of us – for women and gender-diverse individuals and the equality they deserve, for children, for men themselves, and for our country. 
Promoting men's caregiving is not instead of the work that needs to happen to support women who continue to do the majority of care in this country. This is bringing men into that conversation as allies, and acknowledging the millions of men who already are allies, for the care policies, supports and equality we all need. Discussing men's caregiving is also an opportunity to break out of political polarization and call all men into being their most connected, empathetic, equity-seeking selves, and achieving the care policy advances we all need to thrive.
"The State of America's Fathers research confirms what we have long known: Parents, and all people, who care for a child or a loved one deserve the ability to provide love and care without risking their job, their financial stability, or their well-being — and are willing to activate in support of government investments in  care policies. Care provides connection and grows the pie in both concrete and intangible ways that benefit people, businesses, communities, and the economy. It's not zero sum. Paid family and medical leave for all, policies that expand access to care for our children and loved ones, wages for professionals who provide care, and economic support for families are all essential, not optional — and it's great to see the Congressional Dads Caucus at the forefront of the fight for policies that our families and country need."

– Vicki Shabo, Senior Fellow: Paid Leave, Gender Equity & Care Policy and Strategy, Better Life Lab @ New America
Read the full State of America's Fathers report here.
Futher reading on State of America's Fathers: