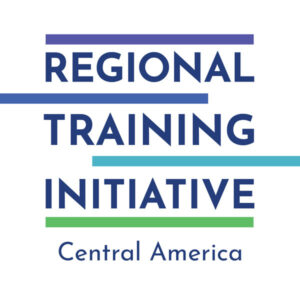 Over the past 20 years, Equimundo's work in research and program implementation has shown that meaningful, transformative engagement with men and boys can have a significant impact on increasing gender equality and addressing gender-based violence around the world.
Despite this, the majority of interventions with men and boys have remained small-scale and short-term, usually failing to become sustainable beyond the lifespan of NGO-led projects.
To address these challenges, Equimundo, Puntos de Encuentro, ECPAT Guatemala, and MenEngage América Latina have developed the first-ever Regional Training Initiative (RTI) in Central America with support from the Summit Foundation, UNFPA, the Pan American Health Organization, WeEffect, and the Global Fund for Children.
Launched on November 27, 2017 in Guatemala City, Guatemala, the RTI aims to increase the capacity of local civil society organizations – strengthening their skills and knowledge related to best practices and proven tools to engage men and boys in gender equality – and to build a regional network of future leaders and gender justice advocates. This initiative brings together participants from El Salvador, Guatemala, Honduras, Mexico, and Nicaragua.
Over six months, participants will complete two intensive training courses that cover not only the theory and evidence base behind gender justice and masculinities, but also how to practically integrate these ideas and local research to strengthen their work in the field. The first course commenced in Guatemala with the RTI's launch, and the second course will take place in Nicaragua in spring 2018.
Each RTI participant has outlined a personal "Commitment to Action," their pledge and plan to apply the lessons they learn to their work and communities. Each participant will also be matched with a mentor to support them and work with them to overcome any challenges they may face.
The Central American RTI is the first of what will be a series of training initiatives around the world dedicated to expanding local activists' and leaders' abilities to promote healthier masculinities – with positive impacts for individuals, families, and communities. Equimundo is currently coordinating a national training initiative in Bolivia and working to develop similar initiatives in the Middle East and North Africa and in West Africa.
There is an urgent demand to expand the evidence base and work with men and boys to become true allies and partners in the fight to achieve gender equality. Equimundo and partners are working to fill that gap and support local civil society to create healthier, more equitable communities.