The 2023 edition of State of the World's Fathers: Centering care in a world in crisis, featuring data from nearly 12,000 people across 17 countries, was launched in Kigali, Rwanda, at a side event during Women Deliver. Featuring remarks from Sima Bahous, Executive Director of UN Women; Chidi King, Chief of the Gender, Equality, Diversity and Inclusion Branch at the International Labour Organization; and Nicholas Perry, Senior Research Analyst at the World Policy Institute, and a presentation by Fidele Rutayisire on Rwanda's fathers, the event marked a critical moment in discussions around men's care: panelists and presenters converged around data showing that men want to participate in care and are doing more care work, but persistent barriers impede their equal participation in caregiving.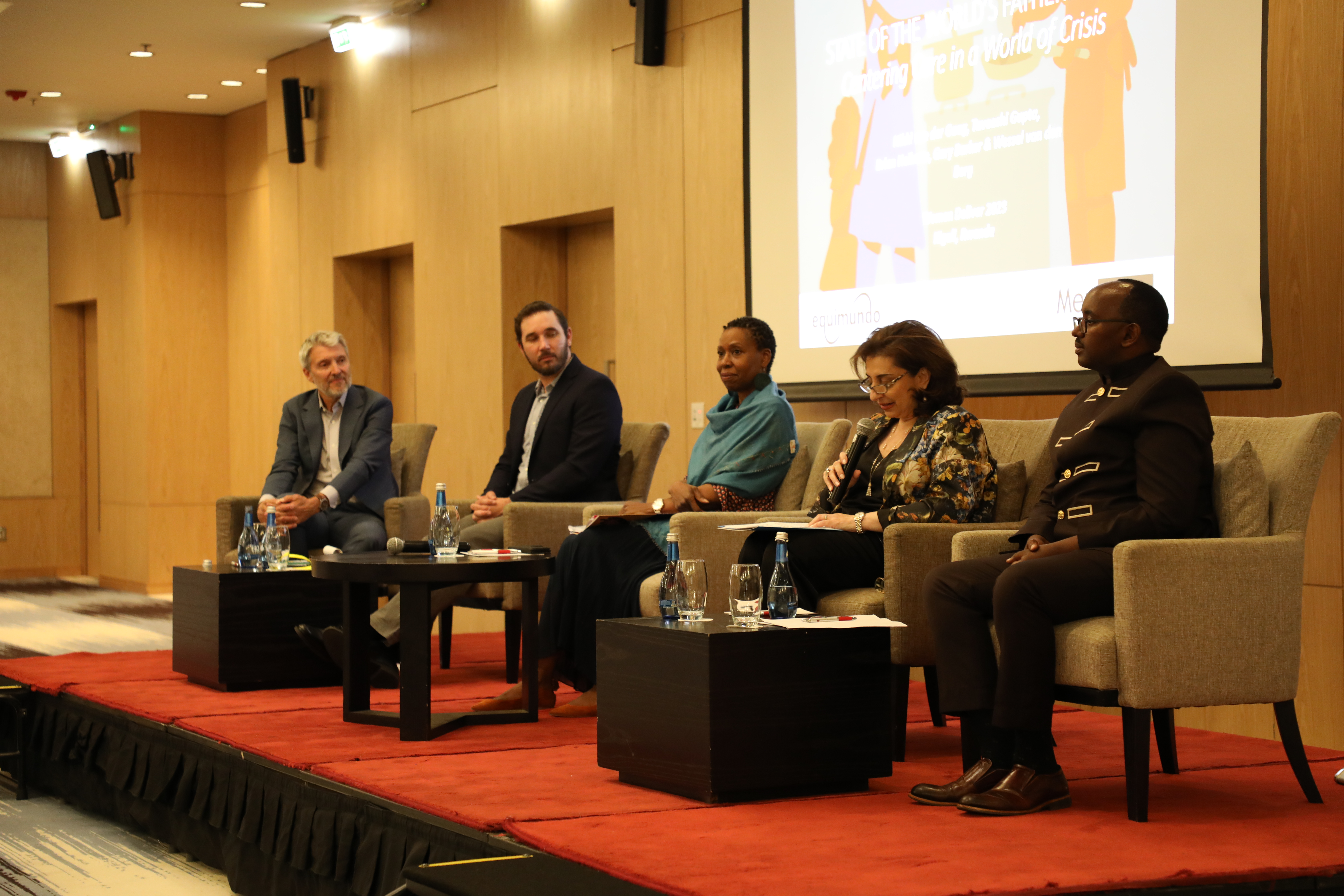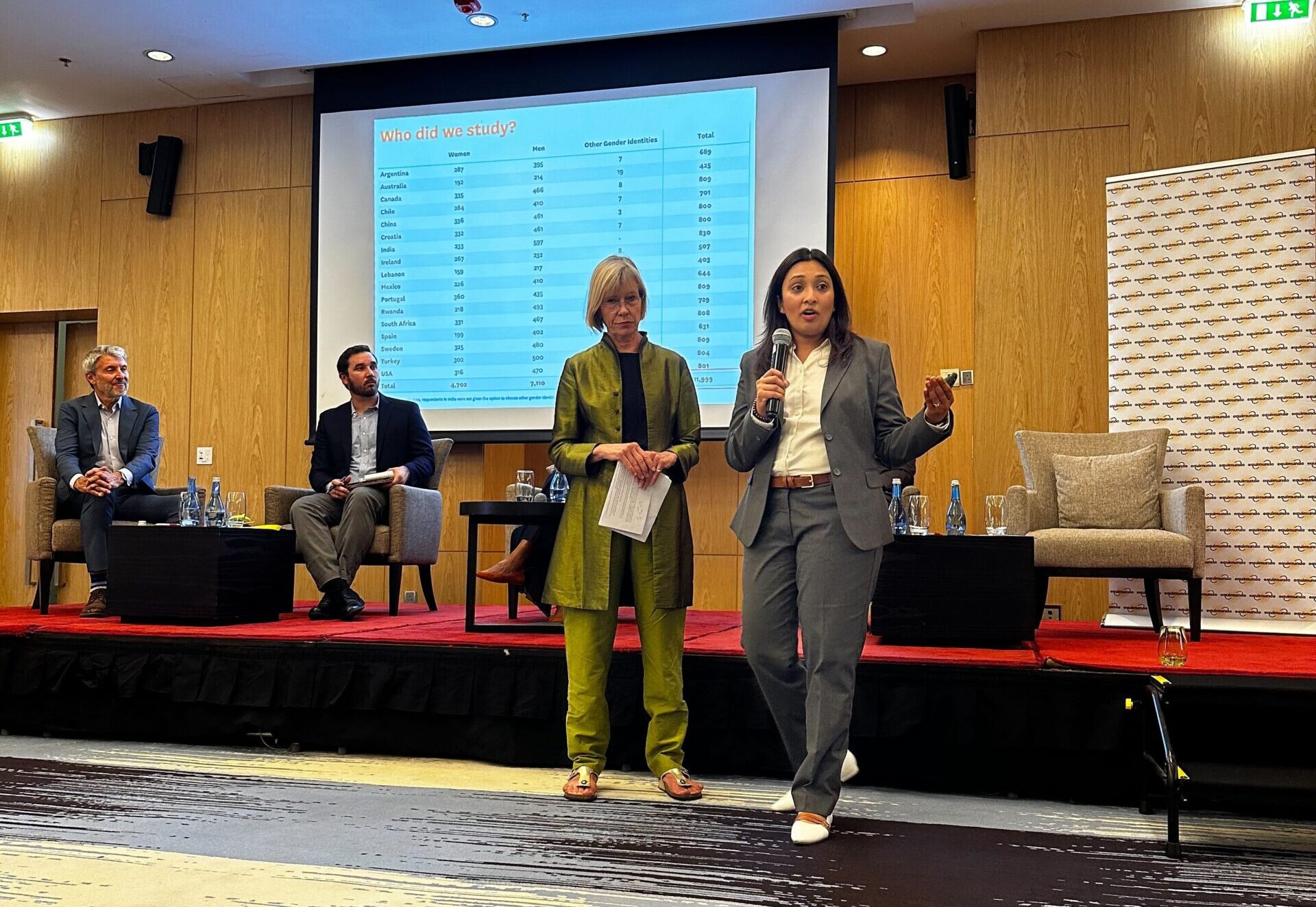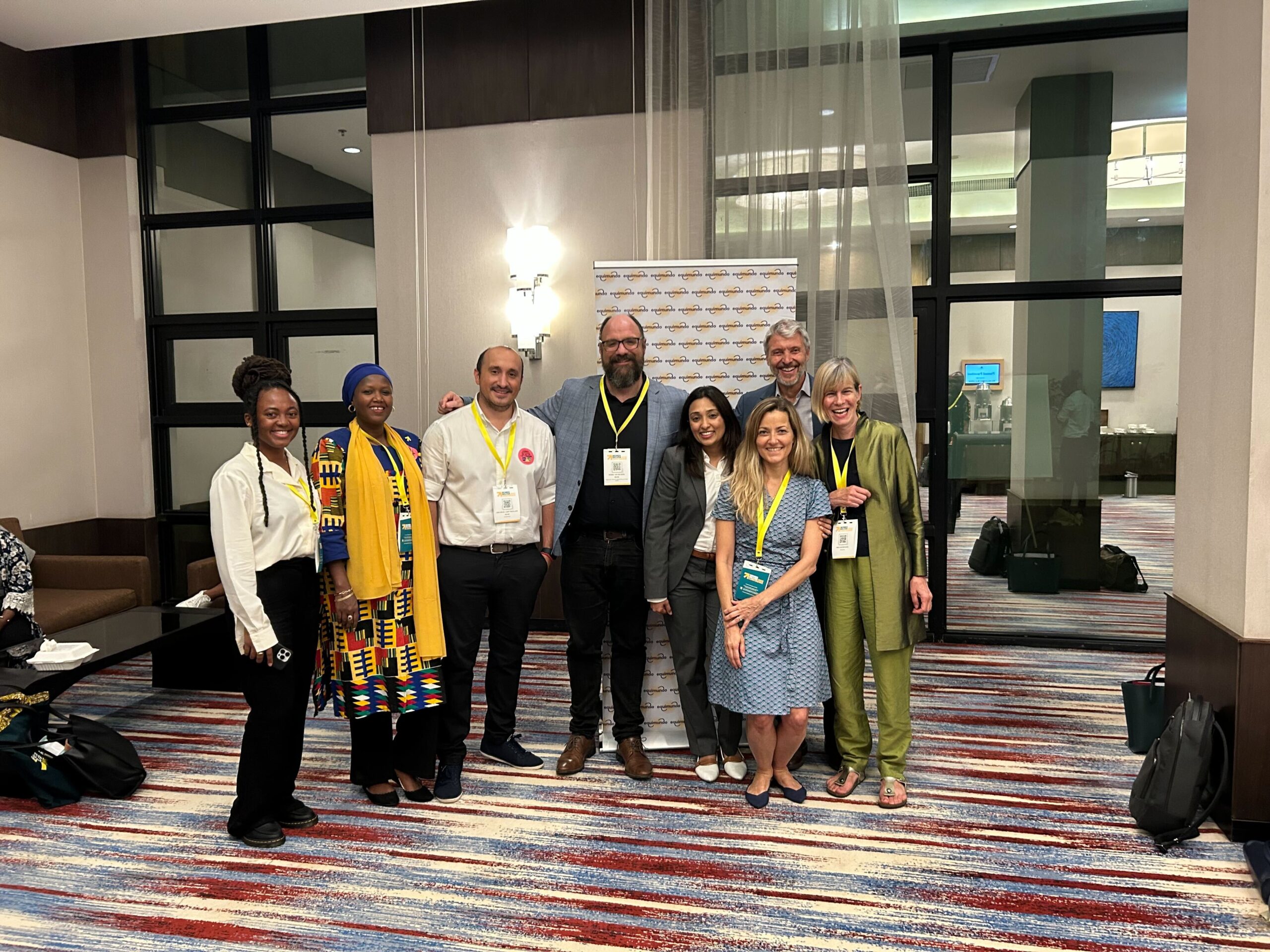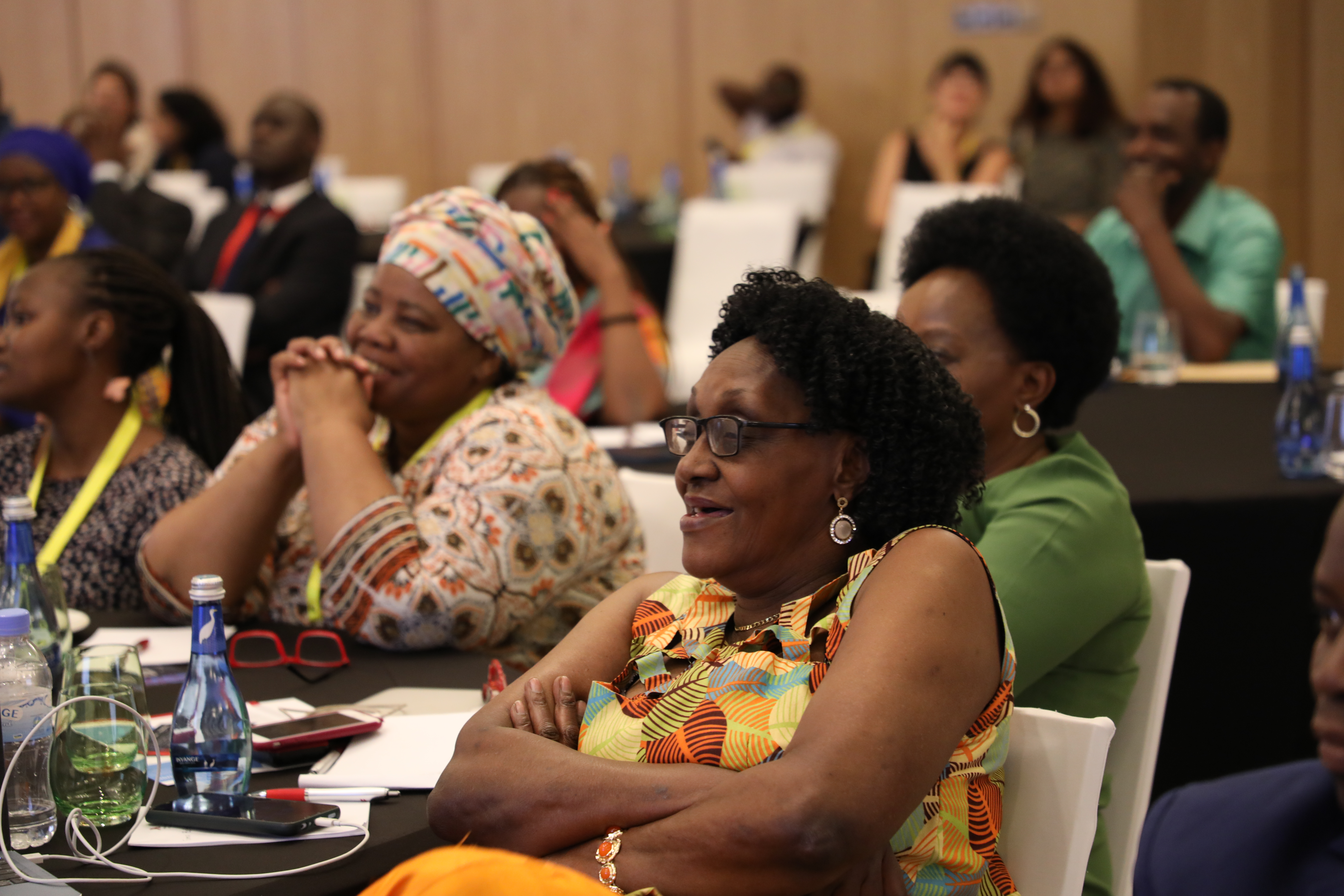 A snapshot of some of our findings
Care matters for everyone.  63% of respondents care for a partner, 60% care for children, and 36% care for an elderly family member. 24% have care responsibilities for both children and older people, and one in five look after someone with a disability.
People overwhelmingly speak of care positively and affirm that it brings them happiness and well-being.
Folks who said that they were satisfied with how involved they were in raising their children were 1.5 times as likely to agree that "I am the person I always wanted to be" and to feel a sense of gratitude.
Men across diverse countries are doing more of the care work even as mothers overall are still doing more. Mothers are still carrying out more, but in many countries, fathers say they carry out many hours of different kinds of unpaid care tasks in the home.
Men who take greater emotional care of themselves – meaning they are aware of when they need help or emotional support and actually seeking that support – are more likely to report that they care for others. Men who say they take care of their emotional selves are 2 to 8 times more likely to care for a family member.
The majority of women and men agree that care work is the responsibility of women and men and that women can be mothers and leaders. 61% of men, 65% of women overall disagree that 'Women who participate in leadership positions cannot also be good wives and mothers.'
The vast majority of parents believe sons and daughters should be taught to do care work, a positive sign of change. More than 80% of men and women in most countries disagreed that 'boys should not be taught how to do household chores and care work during childhood'.
Political activism for care leave policies was important to mothers and fathers, ranging ****from 57% for fathers and 66% for mothers in India to 92% and 94% respectively in Rwanda. Without policy change to support care equality, individual change will not be enough.
While most parents (63%) say they have some kind of support, just under one in five parents (17%) say they have no support.** When asked why they don't have all the care support they need, cost and lack of affordable care scored highest for both mothers and fathers.
**Among those who were employed and offered leave but didn't take all available, the lack of sufficient replacement pay was the most common reason (49% of men & women). ****Men still often earn more than women and unless leave is fully paid, the family can't afford to lose that income.
Although most unpaid care work is done by women and girls, the findings show that men in some countries are doing more than before. Centering care means affirming that men, women and people of all genders have caring responsibilities, that care is skilled work, and that it's a central part of our lives.
And the recommendations are clear. In order to give care the time and value it deserves, individuals, governments, and we all, must:
Center care systems in policies and public institutions
Advocate for a culture of care in all workplaces
Revolutionize the way boys are taught about care
Invest in care services, measure equity in access to service coverage across income levels, by gender and age
Normalize equal, non-transferable parental leave for caregivers at the national policy level
Generate mainstream media that portrays men and boys as caring and competent caregivers and normalizes care as universal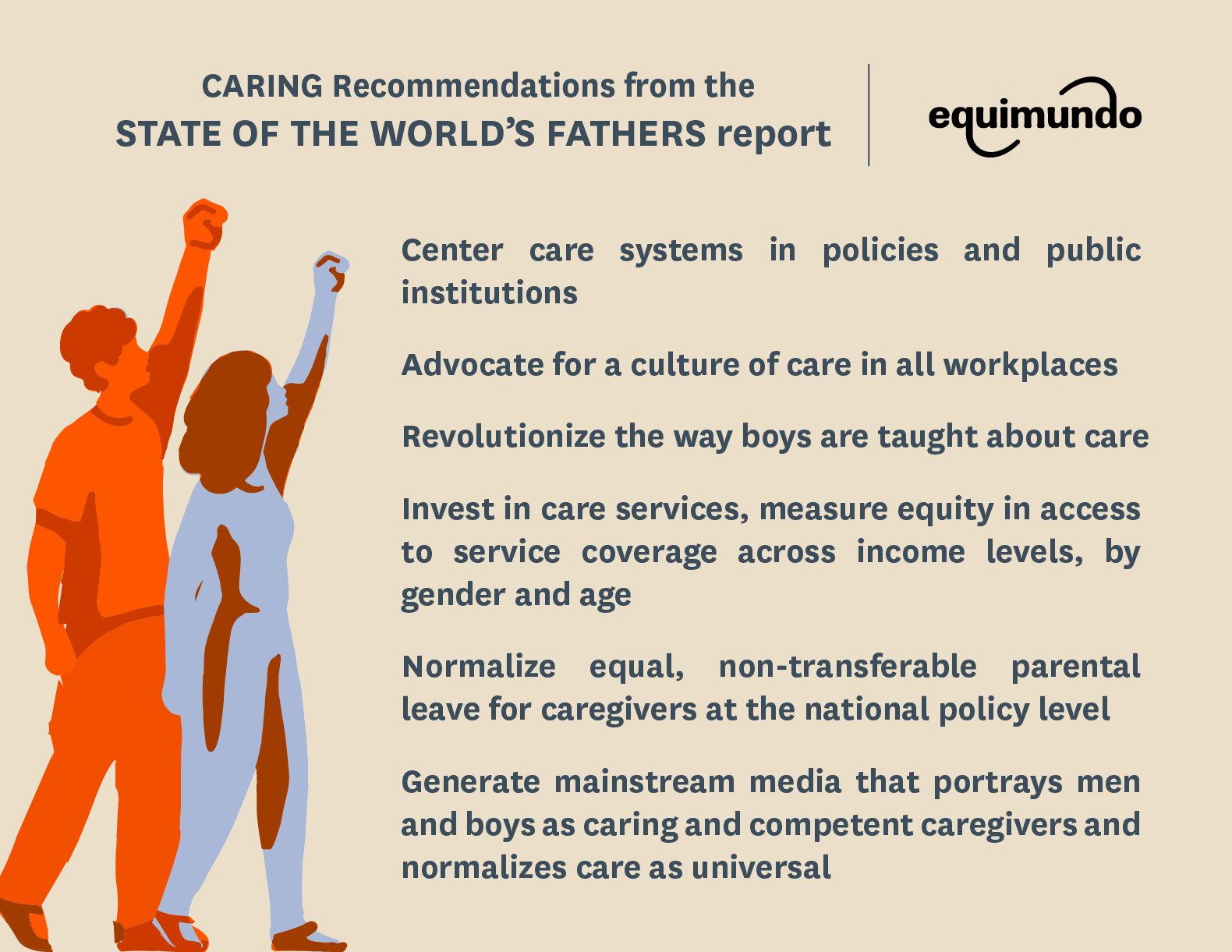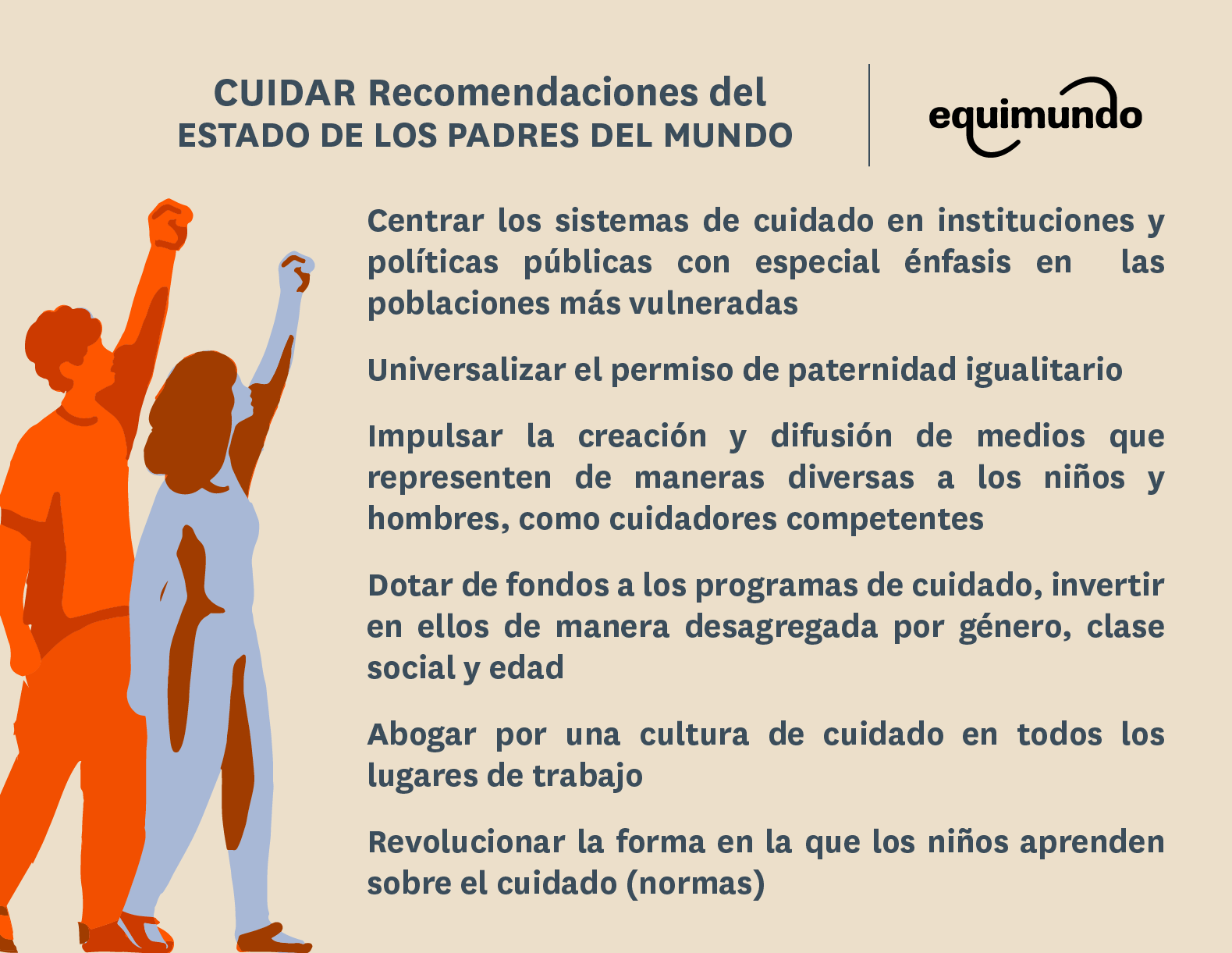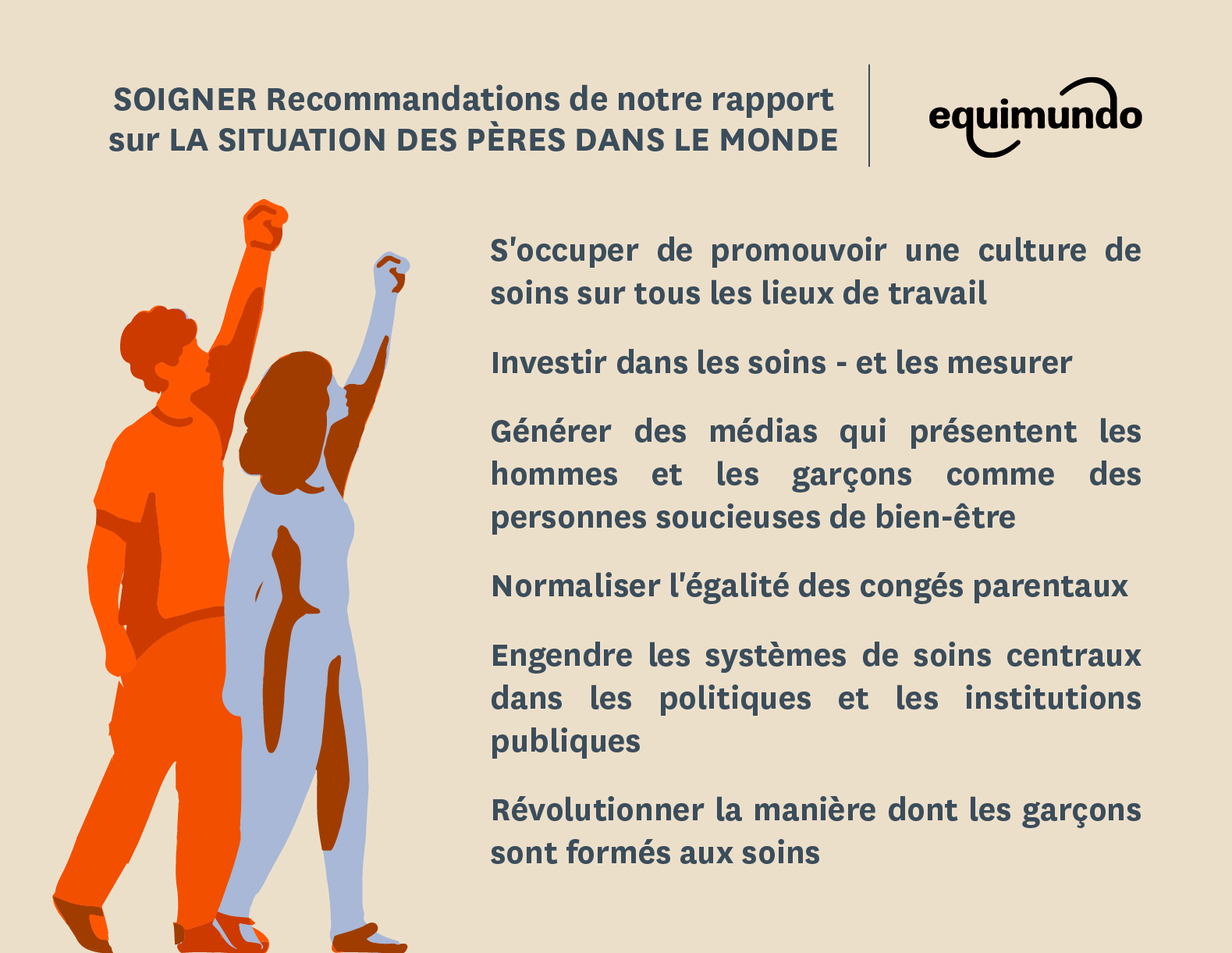 Read the full report here, and share the headlines and recommendations on Instagram.