Two hours and 48 minutes.
Here's why you should know that number: Every day women spend two hours and 48 minutes more than men on household chores and caring for loved ones. Because women take on more of the unpaid care work, they have less time for self-care. They also have less time for paid work, which impacts their financial security and long-term financial prospects.
And so opened the first in a series of events at UN Women to mark the first International Day of Care and Support acknowledging the disproportionate burden of unpaid care and domestic work on women and girls, highlighting the need to address these structural barriers that hinder women's empowerment. Mohammad Naciri, Chief of Staff at UN Women, welcomed the panel after playing a short impactful film capturing the key care-related headlines from their recent report, Progress on the Sustainable Development Goals: The Gender Snapshot 2023, setting the tone for the event which gathered an engaged audience at UN Women's headquarters in New York alongside an online audience from all over the world.
Naciri emphasized the pivotal role of fathers in reshaping caregiving dynamics and advancing gender equality. He said it extends beyond men as fathers and their responsibilities within the household. It also encompasses men in their various roles, be it as leaders, policymakers, role models, colleagues, or friends. "Men should and must demonstrate their commitment to promoting gender equality beyond the confines of their homes, in their communities, workplaces, and among their peers," said Naciri. "We must strive to expand our reach and work collaboratively to effect change, fostering gender equality in all spheres of life and society."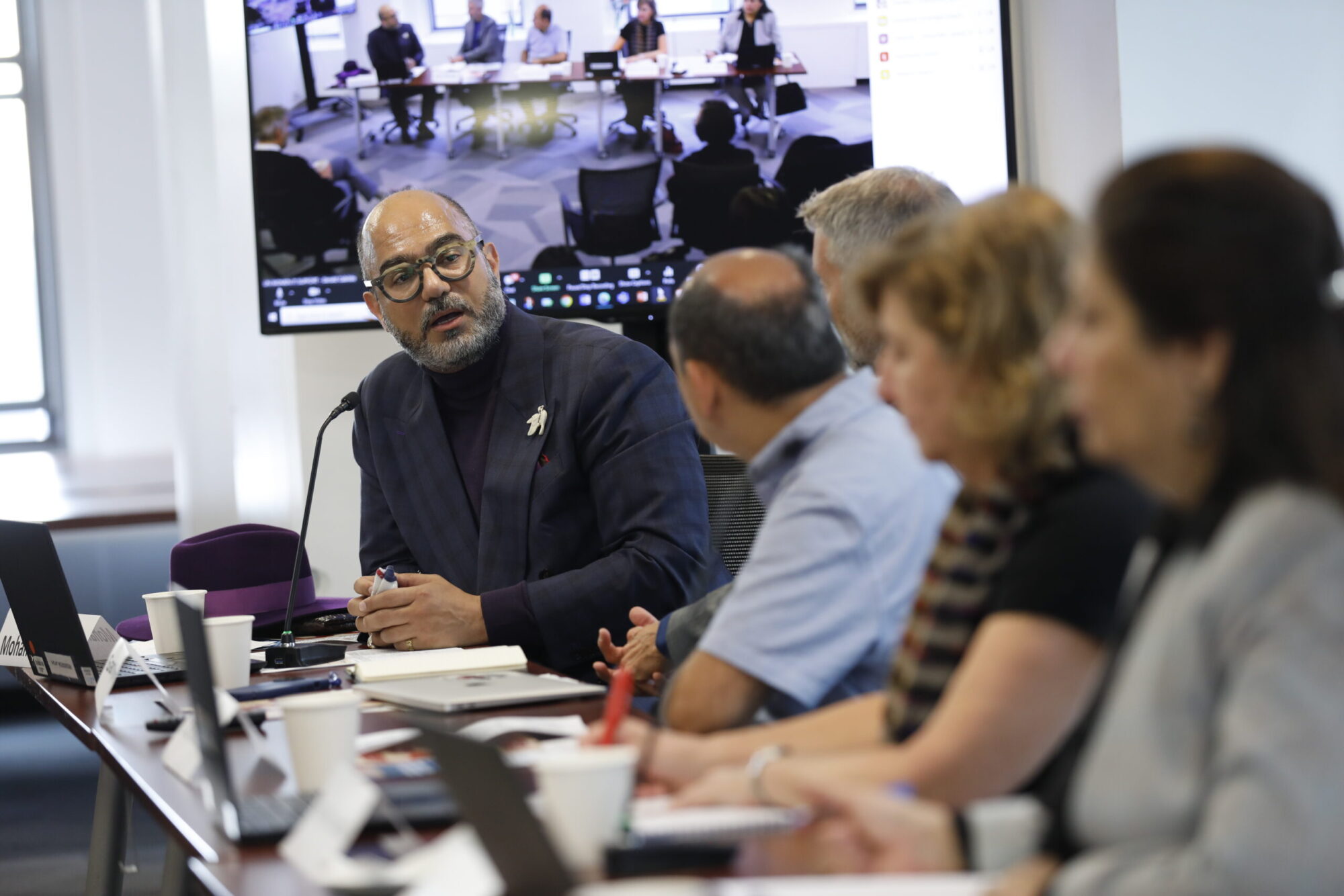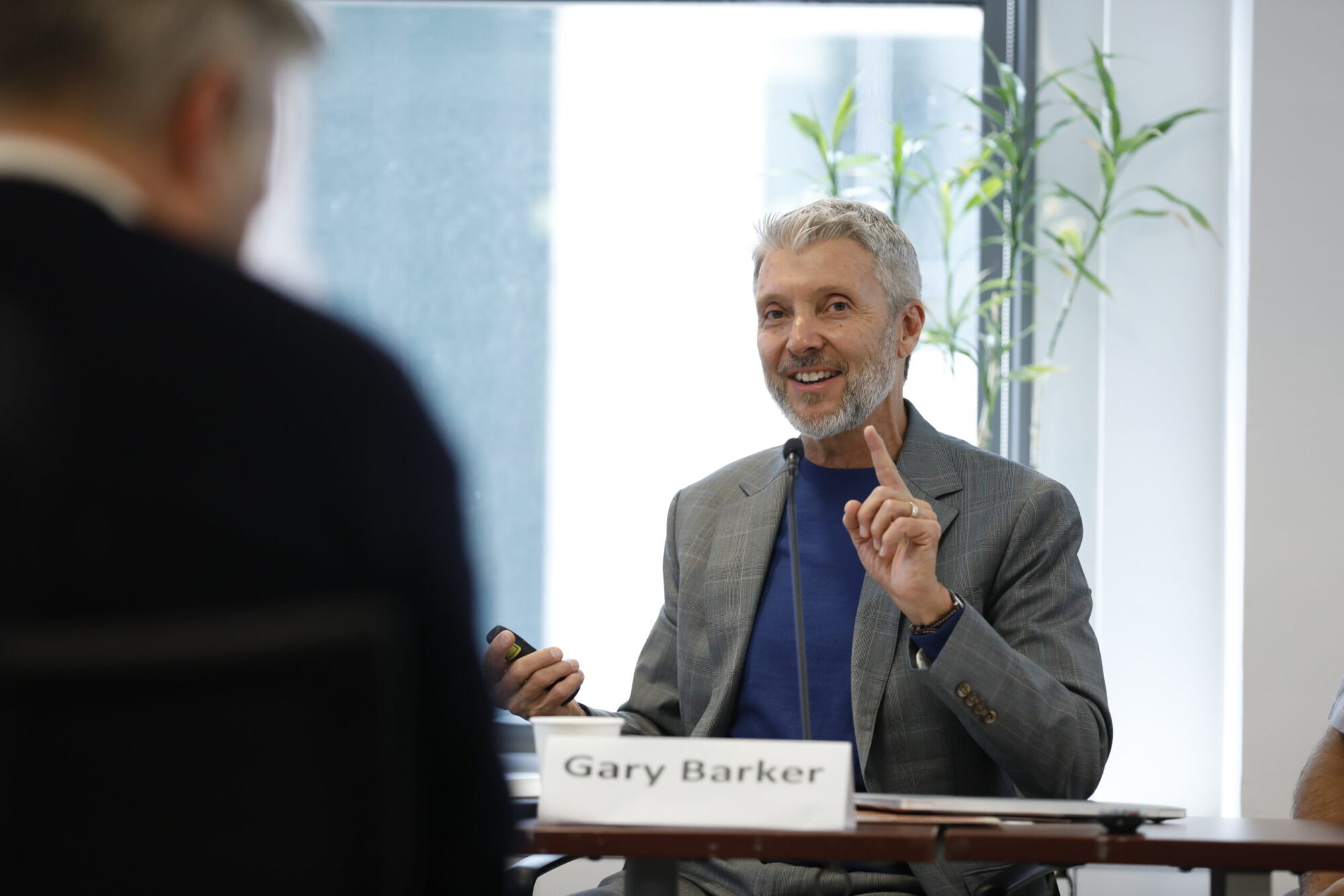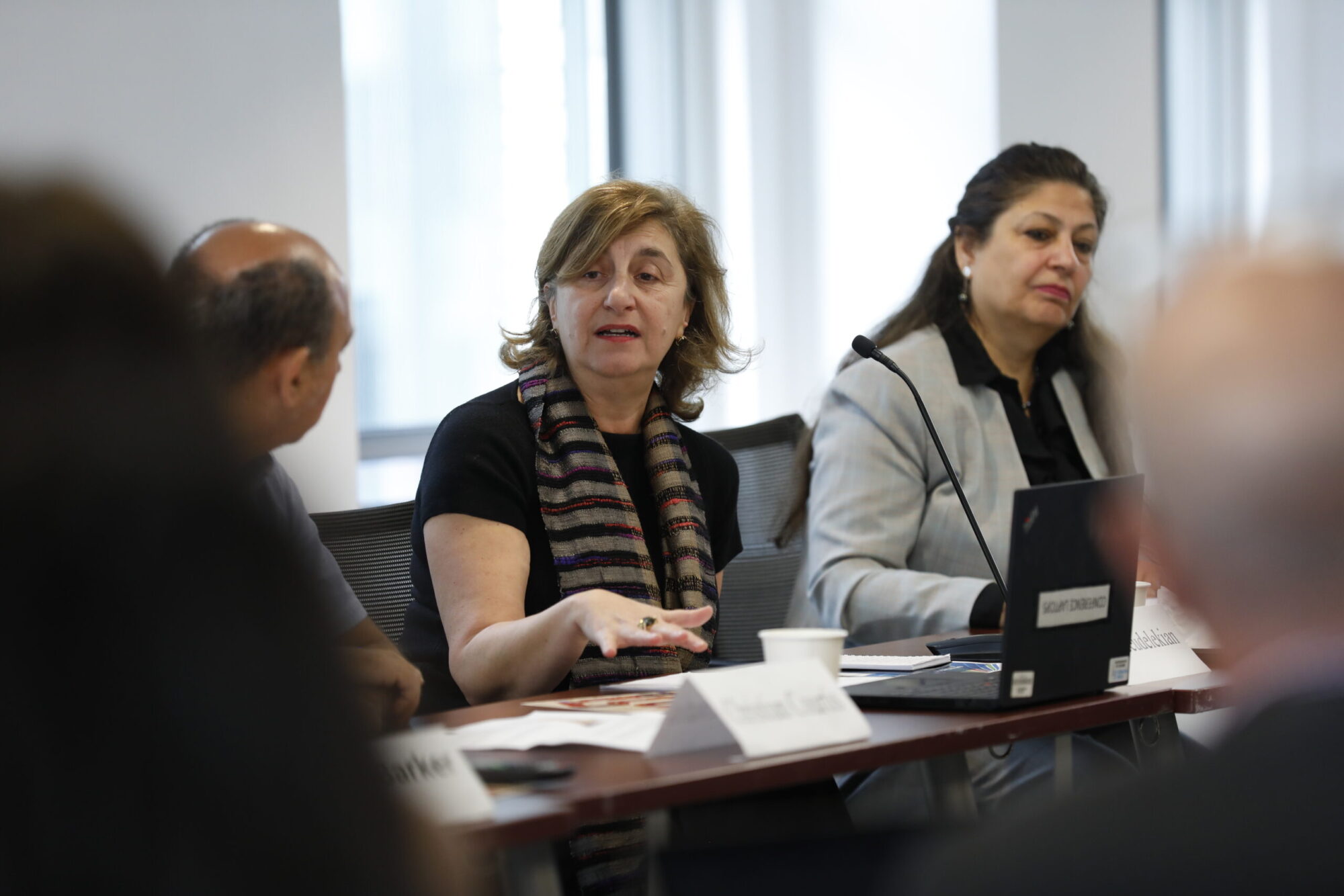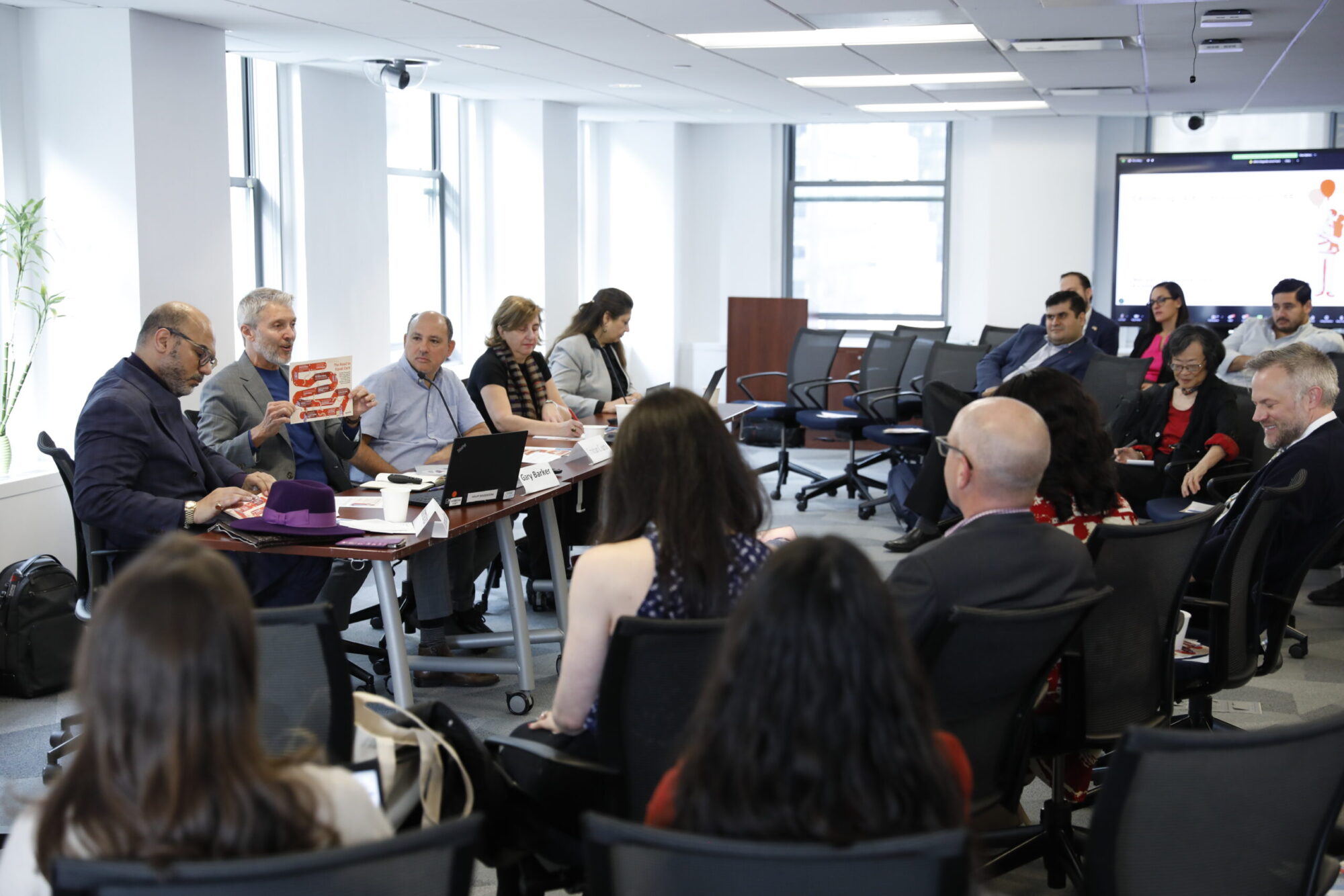 The event was held in partnership with Equimundo and UN Women. Naciri introduced Equimundo founder and CEO, Gary Barker, who unveiled some of the findings of our recently published State of the World's Fathers 2023 (SOWF) report and its recommendations. He revealed that thousands of women and men worldwide are calling for care to be central to their lives, which can only be addressed by a fundamental overhaul of power structures, policies, and social norms around paid and unpaid care work. "We have to get men in, not only doing the hands-on care work, but being activists alongside women," said Barker.
Before closing, Gary shared a powerful infographic produced by Equimundo – a 'Snakes & Ladders' game which demonstrated the challenges of not centering care in our lives and the wealth of opportunities if we do. After Gary, Mohammad welcomed Emmanuel Karamage, Project Manager at Rwanda Men's Resource Center (RWAMREC), who joined the event virtually. With more than a decade of experience working with different INGOs, Emmanuel today leads RWAMREC's flagship project, an adaptation of Program P, called Bandebereho ('role model' in Kinyarwanda), a gender-transformative intervention for couples that aims to engage men as partners and fathers in maternal, newborn, and child health (MNCH), violence prevention, and caregiving for a healthier couple relationship. "Male children who grow up seeing their fathers do [care work] are more likely to do it once they grow up," said Karamage.
Houry Geudelekian, Past Chair and current Advocacy Consultant of NGO CSW/NY and a global leader in intersectional feminist movements working toward gender equality in the UN space, joined the conversation. "It's so important to make [these issues] both individual and universal," Geudelekian said. "You can be a single man, you can be trans, gay; whoever you are you are going to have the same issues. It is so important because at the end of the day it is a human right… My ultimate goal is really to reduce violence – reduce gender-based violence and violence at the global level… I am so glad to see so many men working in this field. My first-born child is now a father and I love watching him make choices that make him care more at home. It has to go from the local to the global," Geudelekian continued.
"We have to get men in, not only doing the hands-on care work, but being activists alongside women."
– Gary Barker, Equimundo President and CEO
Delfina Schenone, Public Policy Officer for Equipo Latinoamericano de Justicia y Género (ELA) in Argentina, also joined the conversation via video. Delfina specializes in research, public policy analysis, and advocacy for gender equality around care and women's economic autonomy and political and social participation. Argentina is one of the 17 countries that contributed to the global SOWF report. "In Argentina paternity leave lasts only two days," Schenone reported. "With such a short time it's very difficult to establish bonds between fathers and children, to have an active presence in childcare, and to share responsibility for caregiving tasks." The data gathered as part of the SOWF report showed that there was a massive gap between what people think in Argentina and the reality. While 95% of people surveyed said it was crucial for fathers to do childcare, limited paternity leave is preventing fathers from doing so. Nine out of ten people were calling for paternity leave to be extended there, so they prepared a clear infographic to show the data and shared it with policymakers to lobby for legislative change. 
Christian Courtis, Gender and Women's Rights Advisor, UN High Commissioner for Human Rights (New York) also joined the conversation and called for a 'carrot and stick' approach, a blend of both state intervention combined with behavior change.
"Evidence shows us that children exposed to violence in early life become violent themselves in the future. We need to promote a nonviolent environment. We need to work collectively. Everybody needs to have accountability," said Shoubo Jalal, UNICEF Senior Advisor of Gender Equality. "We need to back this work on the individual level with structural support for this change… and we need to work collectively," continued Jalal.
Mohammad then invited comments from Brian Heilman, one of the co-authors of the SOWF report and Deputy Director of Research at Equimundo, who highlighted the linkages between different types of care, noting that childcare offers a useful entry point to care. He asked the audience to reflect how we live equality.
Other contributors to the conversation included Amor Dossal, President & CEO of the Global Partnerships Forum and a psychiatrist, who highlighted the changing role of men and boys and protecting their mental health. His comments invited an interactive discussion raising awareness of the crucial importance of shared domestic responsibilities in propelling genuine and accelerated progress toward gender equality.
The event was a powerful illustration of our need to put care at the center of our lives, to start thinking of it as a human right, and the importance of its inclusion in public policies and institutions as a path towards gender equality for all: women, men, and people with other gender identities.
EVENT RECORDING
RESOURCES
Slides – presentation from Gary Barker, Equimundo President and CEO
Infographic – SOWF data in the form of a 'Snakes & Ladders' board
Two-pager – Care Snapshot 2023 by UN Women
VIDEOS