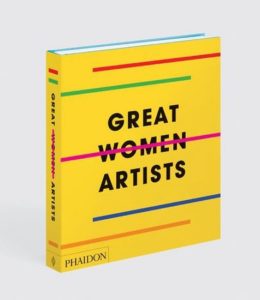 Today, Equimundo is pleased to announce our partnership with the creative arts publisher Phaidon and its sister company Artspace, a leading online marketplace, with the support of Kering, the leading luxury group, on their new book Great Women Artists, which tells the stories of over 400 women artists spanning 500 years and reveals the powerful, yet often silenced, voices of women in art and culture – voices that all of us need to hear.
We believe that if we want to create and sustain a more equal future, one that is free from gender-based discrimination and violence, and one that amplifies the voices, leadership, and vision of women, we must engage men and boys as part of the solution. And this work has to start early.
We must teach boys that sharing their feelings, being vulnerable, living respect, and forming close emotional connections with others is part of what makes us all human, and that treating girls – and all children – as equals, is essential.
We greatly appreciate the generosity of our partners, who will contribute proceeds of a charitable portfolio of limited-edition prints, commissioned exclusively for this project by artists Cecily Brown, Lubaina Himid, Bharti Kher, Catherine Opie, Jenny Saville, and Dana Schutzto.
In 2020, this support will allow Equimundo to launch a campaign co-developed with the Kering Corporate Foundation, alongside other partners. We will work together to take on the challenge of shifting the media narrative around boyhood in the US and globally, and of supporting parents, educators, and coaches with the resources they need to raise, teach, coach, and set an example for boys to become men who embrace healthy masculinity and gender equality.
Learn more about the collaboration and check out the limited-edition prints.