Ending gender-based discrimination and violence is a global priority that requires collective action. From November 25 to December 10, we are joining thousands of organizations around the world for the 16 Days of Activism Against Gender-Based Violence Campaign, advocating and acting against gender-based violence (GBV). 
In 2020, the Campaign will increase its efforts to amplify the voices of women workers in the informal economy while continuing to call for the ratification of ILO Convention 190 and to end all forms of GBV in private and public spaces. This year we're participating by sharing ways that men can help prevent gender-based violence and advance gender equality. Check out our list below, share out the graphics, and follow us on Facebook and Twitter to join the dialogue.
How can men help prevent gender-based violence and advance gender equality?
1. Create safe spaces for children, from the home to the school system and beyond. Results from studies across 24 of 27 countries reveal that exposure to violence and trauma – whether in childhood or in the context of conflict – is linked to men's use of violence against their intimate partners.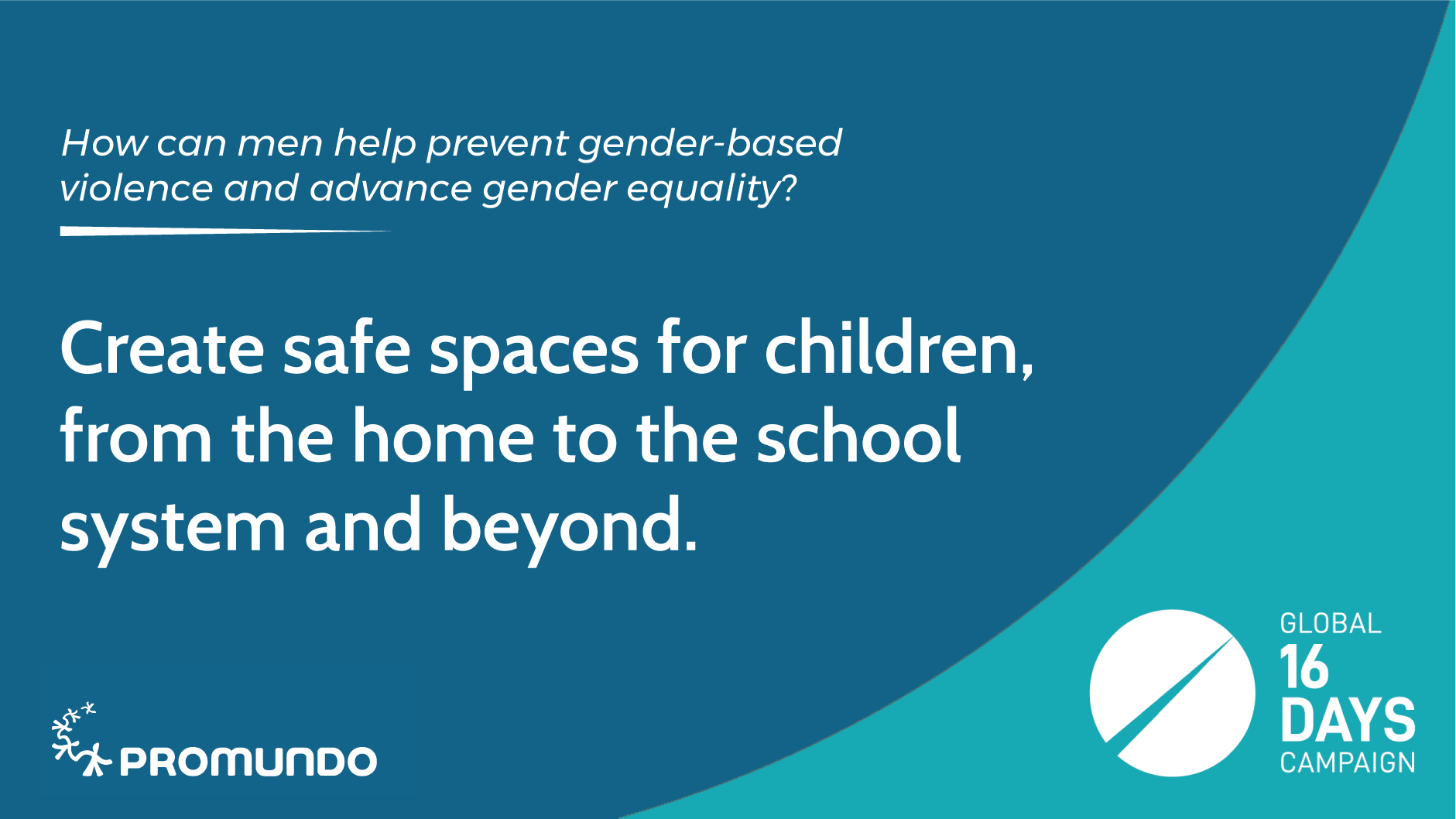 2. Get involved in childcare and form closer connections with your children from the beginning. Research finds that men's greater involvement in care work can have benefits for women, children, and men themselves; and it can be linked with a reduction in rates of men's violence against women.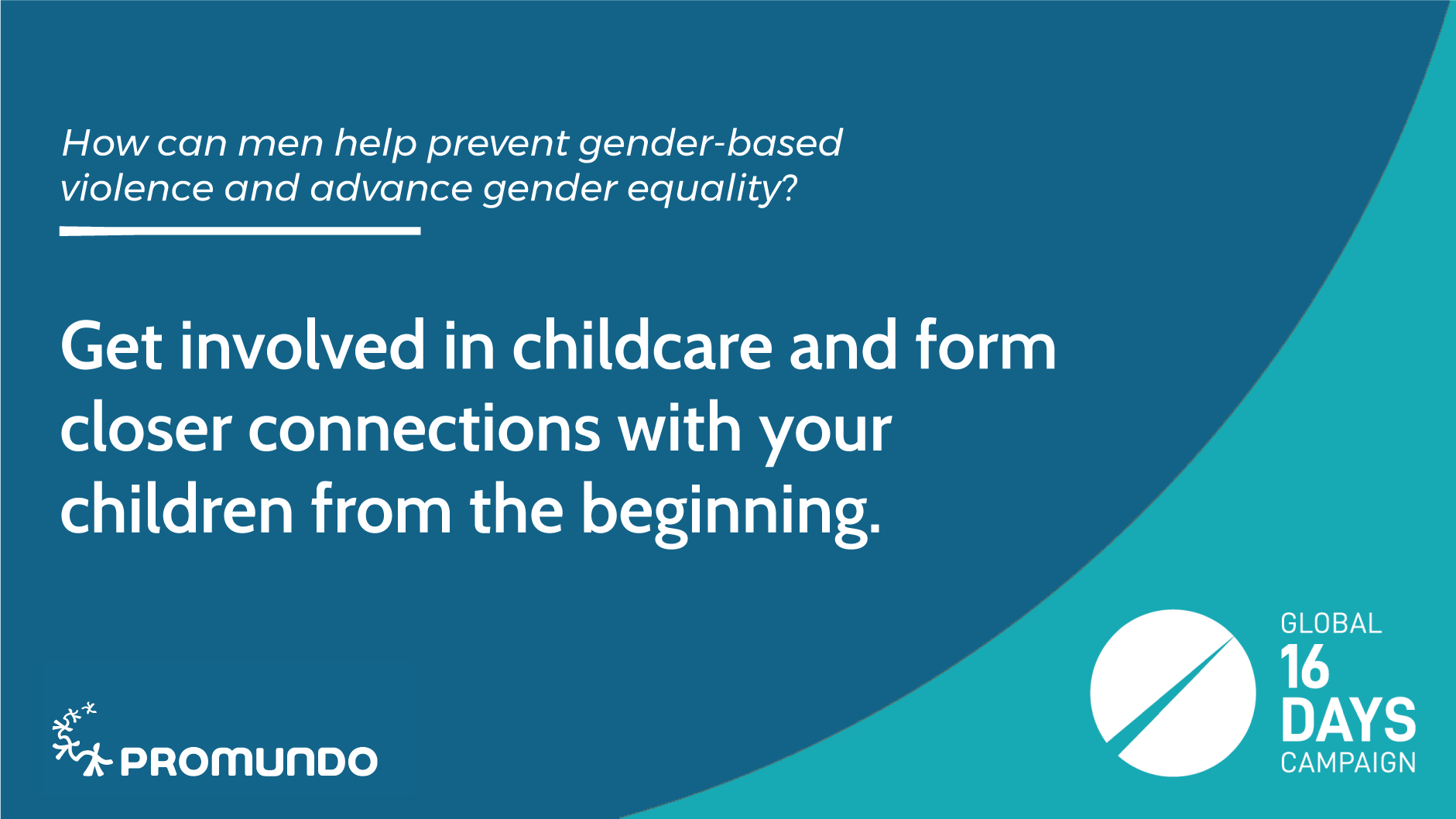 3. Raise boys to break free from harmful stereotypes. Parents, educators, coaches, and policymakers all have a role to play in challenging the belief that for boys and men, violence is normal. The Global Boyhood Initiative shares action steps for parents to support the boys to be caring, connected allies.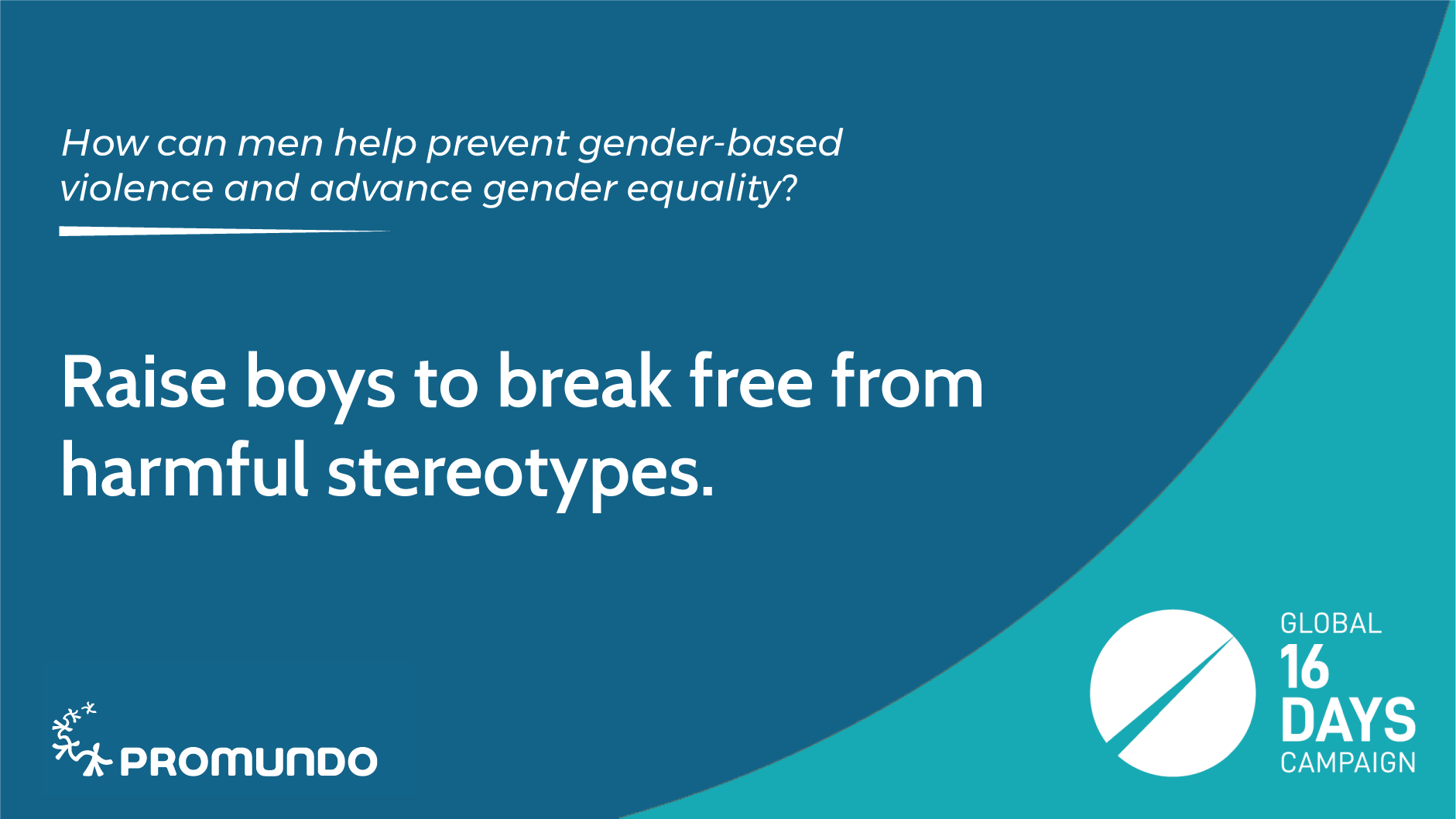 4. As content creators, commit to inclusive storytelling and avoid common, harmful gender stereotypes. Media has the power to challenge harmful gender norms, including stereotypes that men are and/or should be inherently violent, stoic, and less competent parents.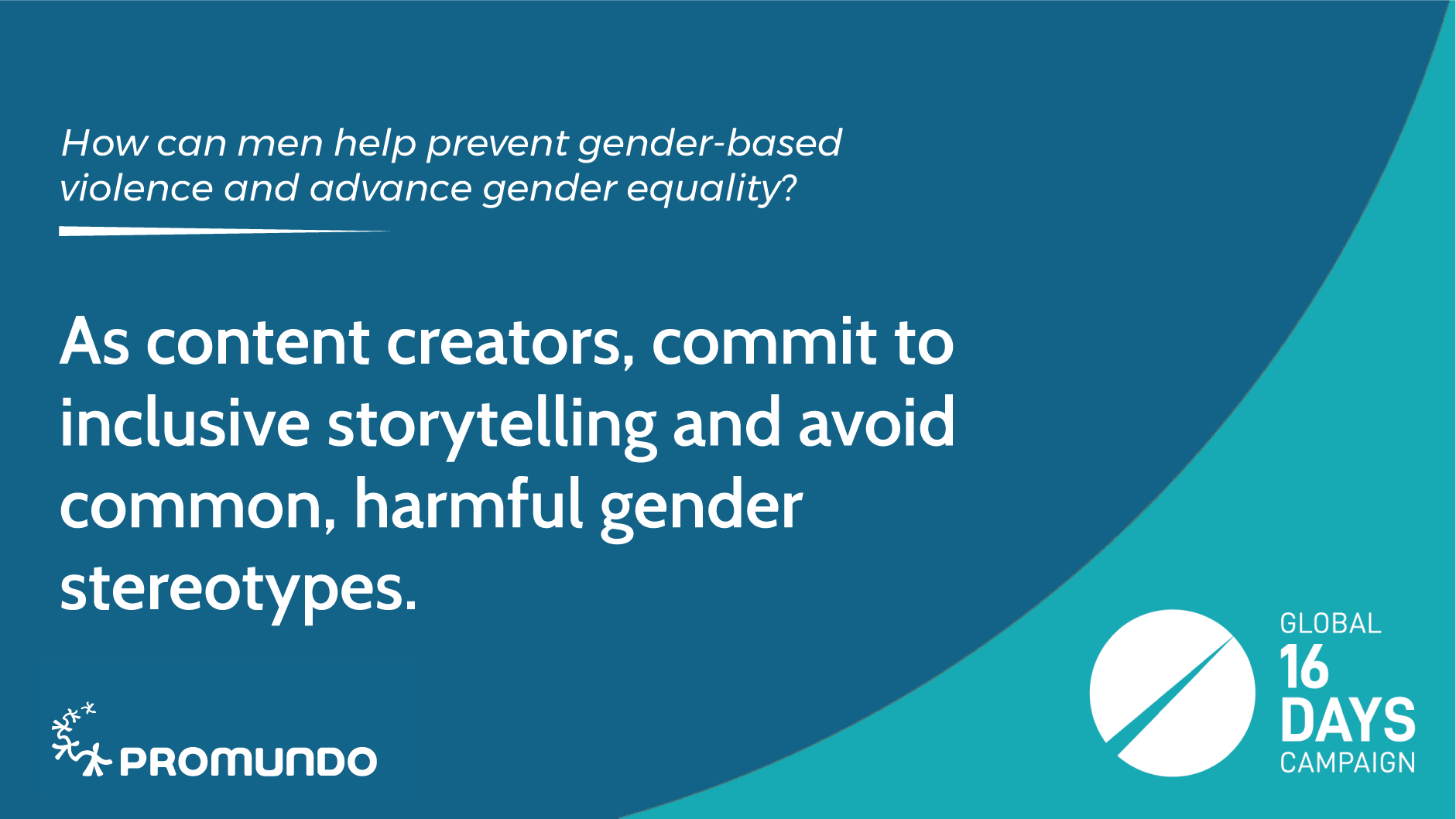 5. Seek opportunities to really listen to women's stories, acknowledge their experiences, and then inform other men. Thoughtful, sustainable change requires men to respond to calls for action in all areas of life: from home to work, and in public leadership.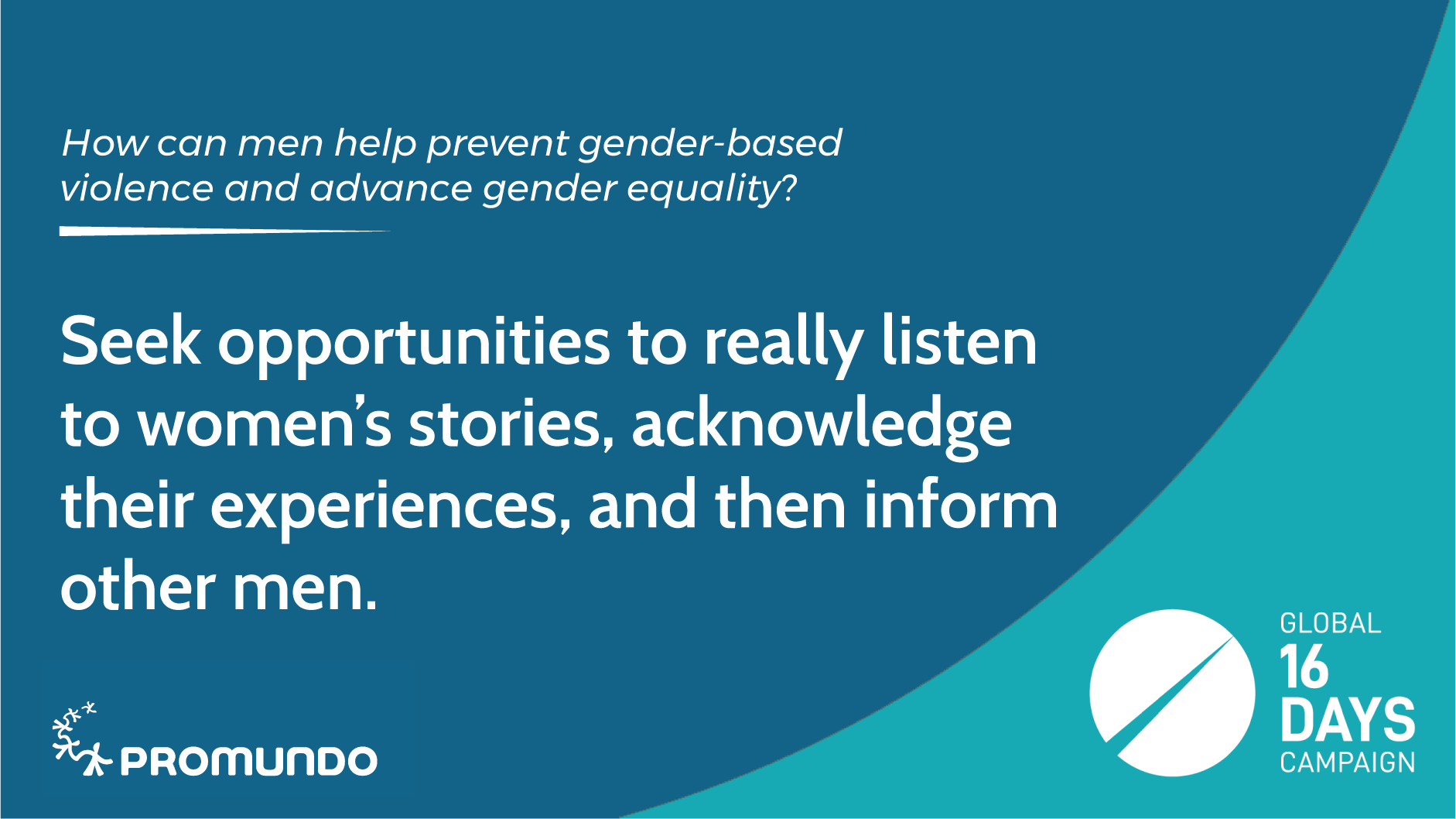 6. Support comprehensive sexuality education that challenges harmful gender norms and relations. In the absence of informed, direct discussions between young people and adults about sex, pornography has become an important source of explicit information for boys and men. A meta-analysis of data shows a significant association between pornography use and attitudes supporting violence against women.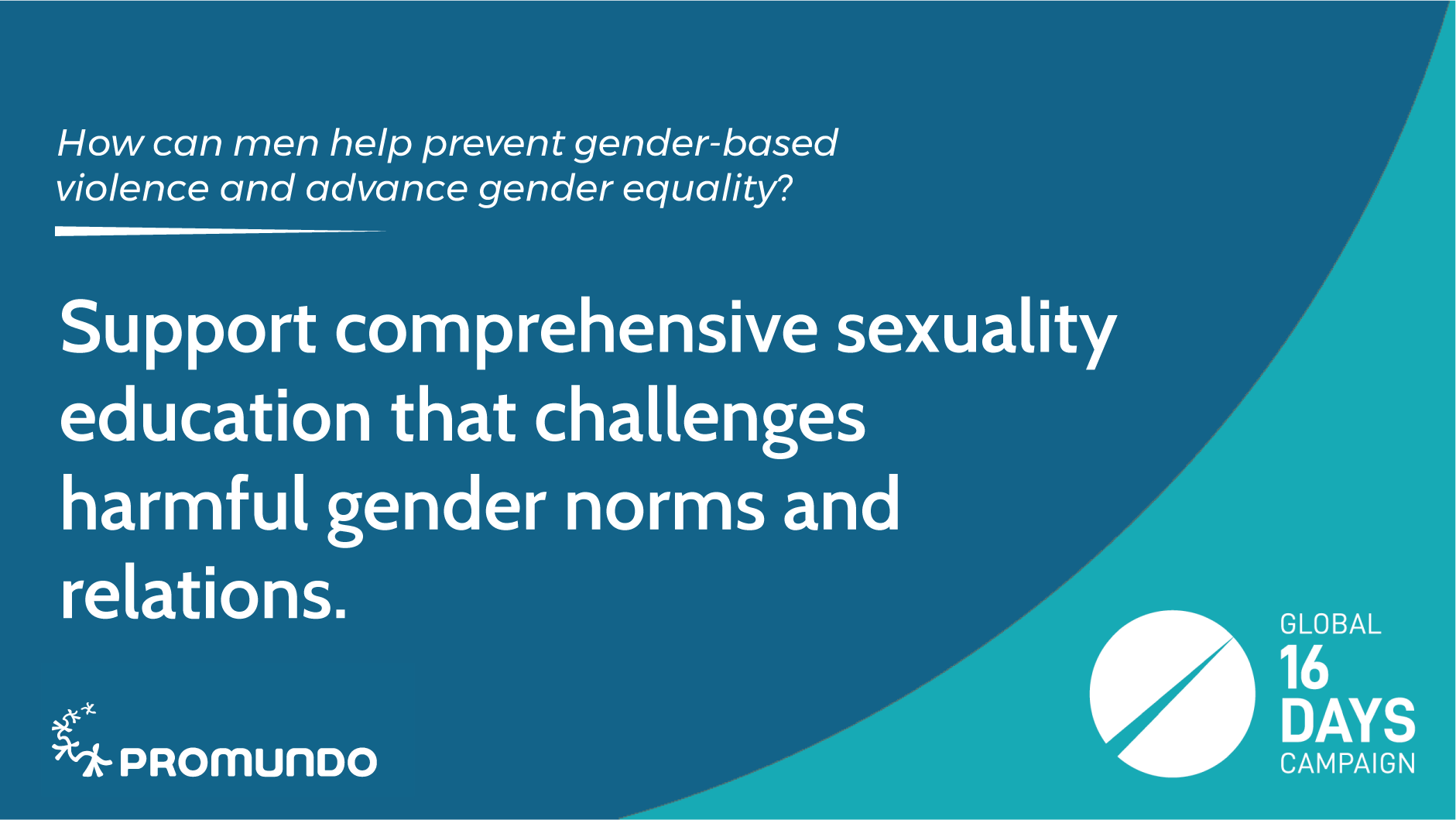 7. Donate to, fund, and support specialist women's organizations and anti-violence services such as domestic violence helplines, refuges and shelters, and rape crisis centers. COVID-19 has exacerbated gender-based violence around the world, leading to major increases in demand for these services during lockdowns.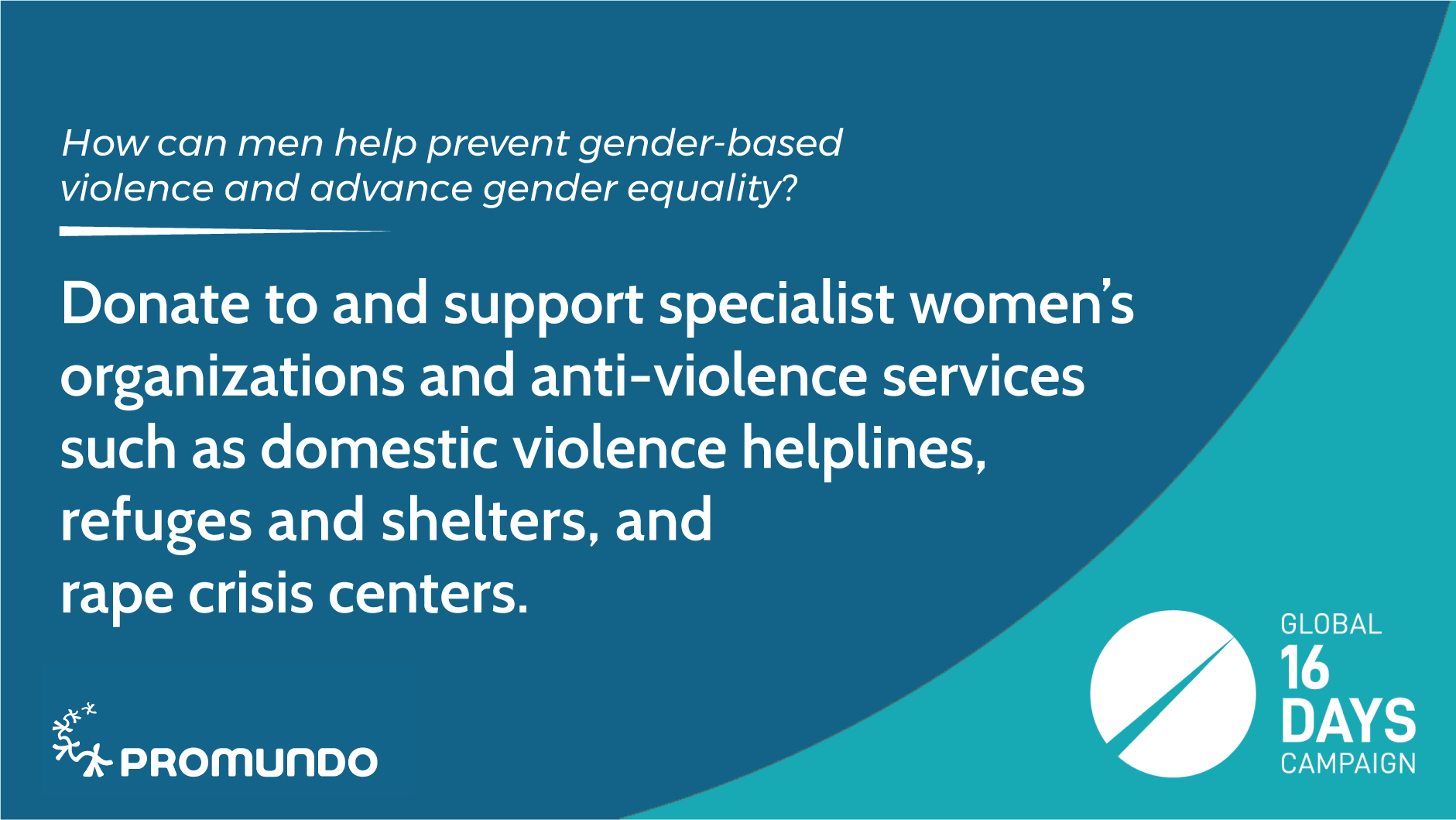 8. Participate in campaigns aiming to prevent violence against women, such as the White Ribbon Campaign. Pledge to never commit, condone, or remain silent about gender-based violence.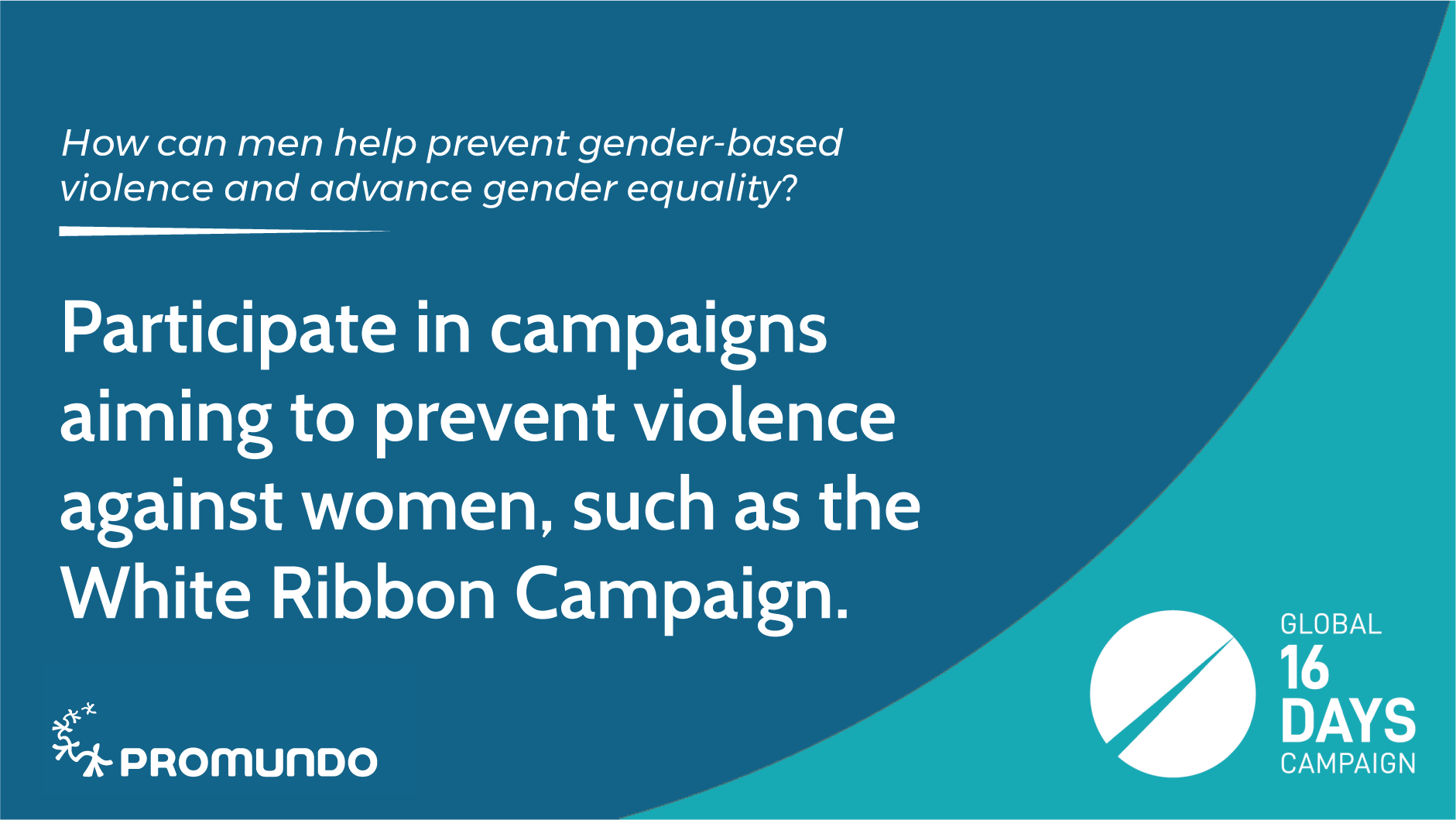 9. Remove barriers to women's economic advancement and to positions of leadership. This will support greater equality – and may support safe reporting as well: A study in Rwanda found that women who are more economically empowered feel more secure to be able to disclose violence they have experienced.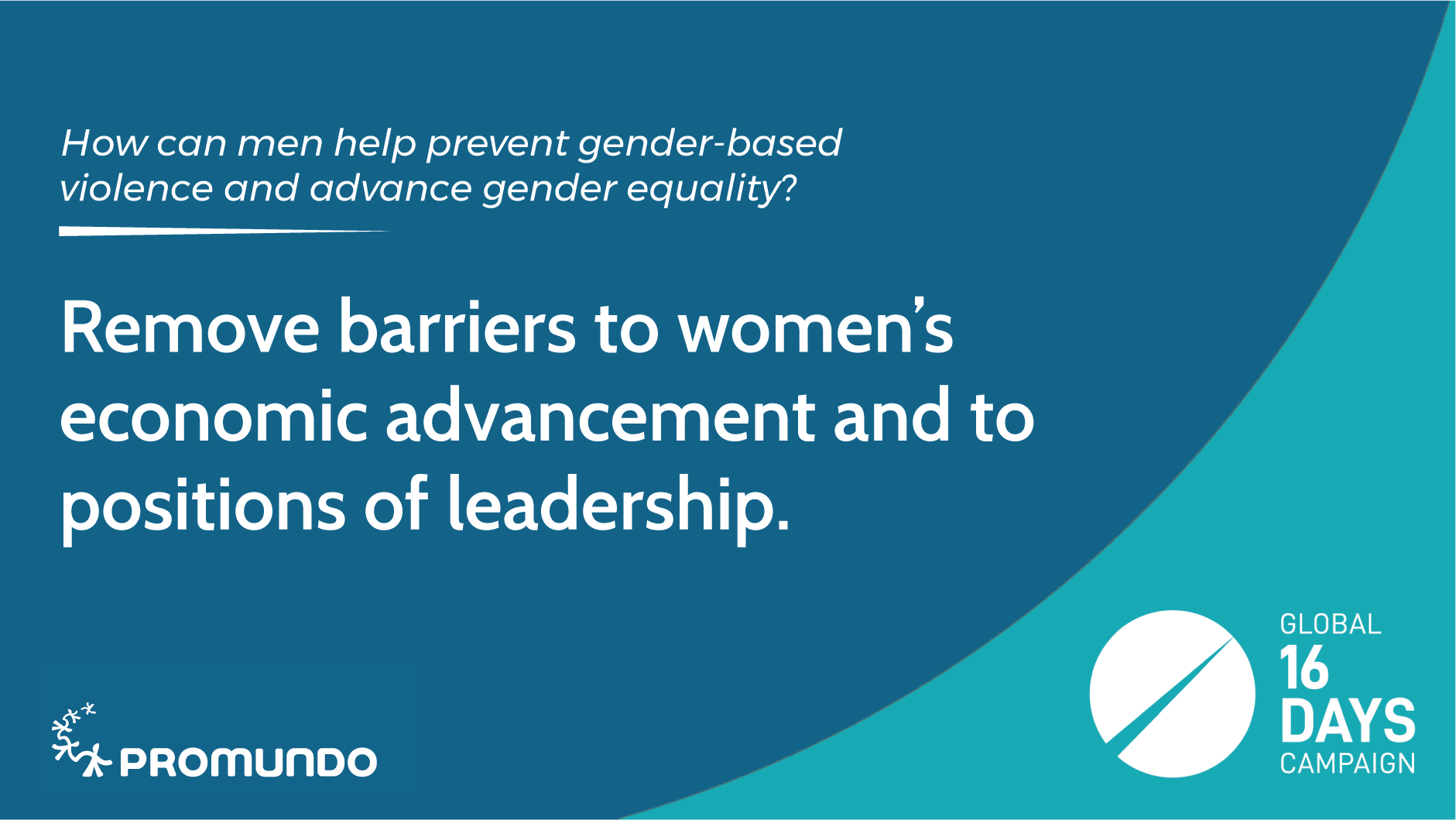 10. Challenge harmful masculine norms that encourage violence among other men. Open up and talk with your friends, peers, and coworkers: call out sexist ideas, jokes, and language; reflect on the ways you have been raised, and how to continue to do better as allies for gender equality.